Nathan Carter has told RTÉ Entertainment that he was shocked by the effectiveness of his disguise when he went undercover as a busker for his new RTÉ One series.
As part of the fun for the first episode of the Nathan Carter Show this Sunday at 9:30pm, the Liverpudlian created a new alter-ego, Paddy the busker from Skibbereen, and hit the streets of Cork ahead of his summer Live at the Marquee show in the city. 
We need your consent to load this YouTube contentWe use YouTube to manage extra content that can set cookies on your device and collect data about your activity. Please review their details and accept them to load the content.Manage Preferences
"I said I'd like to do a bit of a prank on my fans," said Carter. "I basically dressed up: got a fat suit, big wig, glasses and made my teeth as brown as I could. I'm singing Ring of Fire in a Skibbereen accent with my guitar out of tune." 
Describing the prospect of being recognised by fans while busking as "an epic fail", Carter said his fears about his disguise proved unfounded.
"We convinced most people, actually; it was bit shocking," he laughed. "There was a young lad came up and he asked for a Nathan Carter song! I had to try and sing Wagon Wheel as badly as I could. Even though I sing it bad as it is, I had to do my best to sing it even worse! 
"The funny thing is, they pay €35 for a ticket to come and see me and there was me walking around in front of them singing as badly as I could and they didn't realise!"
Looking ahead to Paddy the busker's debut in the first episode of the series, Carter told RTÉ Entertainment it was "never on the radar" to become a TV presenter.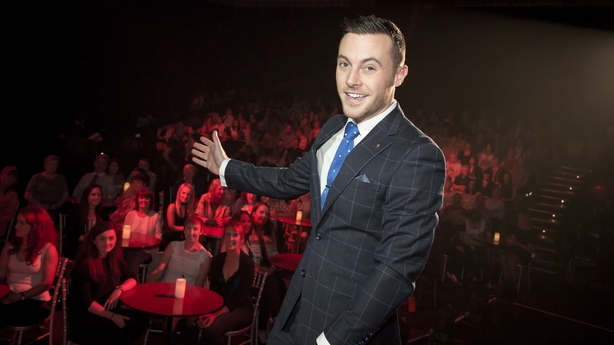 "But then I got a phone call last year to ask maybe would I do a Christmas special," he recalled. "So we did that and it went out between Christmas and New Year on RTÉ One. It got a great response - huge viewership - and they asked would I consider a series then. I contemplated it for a couple of days and I said if I was doing it, it would have to be a little bit different - where I went out and did something a bit fun so it wasn't just in studio."
In the studio, Carter is joined for duets by Finbar Furey, Markus Feehily, Sharon Shannon and Phil Coulter with Brian Kennedy, The Saturdays singer-turned-solo-artist Úna Foden and British country duo Ward Thomas also among the guests. 
"I saw the first episode only last week for the first time because I wasn't in Ireland - I'd been away gigging and stuff," said Carter. "I'm delighted with it; it's turned out really, really good. I can't wait for it to be shown. Even if they don't like me they might like some of the guests, so fingers crossed it's not going to be too bad for anyone!"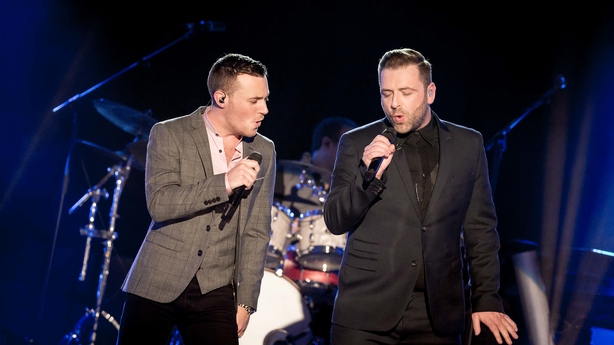 As 2016 nears a close, Carter's plans for 2017 are already firmed up with big shows at Dublin's 3Arena and Belfast's SSE Arena in the spring, dates in the US, Australia and Dubai and a return to the studio on the itinerary.
"It's pretty crazy, but I get bored sitting at home anyway," he laughed. "I love meeting people, love gigging and I'm liking the TV stuff at the minute as well. I'm very lucky."
The Nathan Carter Show begins on RTÉ One on Sunday October 30 at 9:30pm. Carter plays Belfast's SSE Arena on March 31 and Dublin's 3Arena on April 1 with tickets on sale from Friday.
We need your consent to load this YouTube contentWe use YouTube to manage extra content that can set cookies on your device and collect data about your activity. Please review their details and accept them to load the content.Manage Preferences