In their first formal reunion in over 30 years, Swedish pop legends ABBA are working together on a new music project which will mix digital and virtual reality technology - but there's no mention of new songs at present.
 
The quartet - Agnetha Faltskog and former husband Bjorn Ulvaeus, Benny Andersson, and former wife Anni-Frid Lyngstad - have teamed up with music mogul Simon Fuller on the "groundbreaking" project, which they say "will enable a new generation of fans to see, hear, and feel Abba in a way previously unimagined".
Full details will be announced early next year with the project's premiere scheduled for 2018. 
ABBA's Andersson described the venture as "a time machine that captures the essence of who we were".
"We're inspired by the limitless possibilities of what the future holds and are loving being a part of creating something new and dramatic here," he said.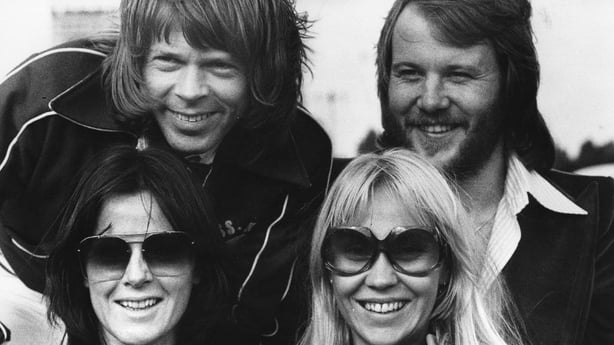 Fuller, who rose to fame managing the Spice Girls, said his work with ABBA in recent months had been very exciting. 
"We are exploring a new technological world, with virtual reality and artificial intelligence at the forefront, that will allow us to create new forms of entertainment and content we couldn't have previously imagined," he said.
News of the project follows ABBA's first onstage reunion in 30 years at a party in Stockholm last June to celebrate Ulvaeus and Andersson's 50th anniversary as friends.
Earlier this year, the four members were also photographed together at a new entertainment venture, Mamma Mia! The Party, in the Swedish capital.
ABBA, who split up in 1982, have sold more than 380 million albums worldwide since their breakthrough at the 1974 Eurovision Song Contest. The stage musical Mamma Mia!, which is built around their songs, has taken over $2bn around the world, while the 2008 movie adaptation with Meryl Streep was also a big box office hit.