Morrissey has described the result of the UK's EU referendum as "magnificent", while also labelling coverage of this year's American Presidential election as "grotesquely stupid".
The former Smiths frontman had previously spoken of how he felt the media victimised Leave voters after the Brexit referendum in the UK.
Speaking to Australian music website Faster Louder, the musician said, "The British political class has never quite been so hopeless."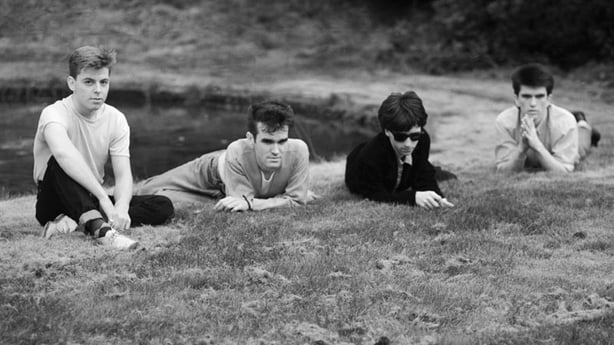 Morrissey (centre left) alongside The Smiths
He said, "The same can be said for the USA, what has happened is that news media can no longer attach any nobility to old-style politics because although politicians do not and cannot change, the people the world over have changed."
The singer, 57, who was born in England to Irish parents, also describes the Clinton-Trump Presidential election coverage in the US as 'grotesquely stupid'.
"What could be more grotesquely stupid than the Clinton-Trump coverage?"
The Irish Blood, English Heart singer went on to say, "As for Brexit, the result was magnificent, but it is not accepted by the BBC or Sky News because they object to a public that cannot be hypnotised by BBC or Sky nonsense".
"These news teams are exactly the same as Fox and CNN in that they all depend on public stupidity in order to create their own myth of reality, watch them at your peril", he said.
We need your consent to load this YouTube contentWe use YouTube to manage extra content that can set cookies on your device and collect data about your activity. Please review their details and accept them to load the content.Manage Preferences
In June, the campaign for the UK to leave the European Union won, provoking protests and petitions for a second referendum.
Morrissey gave an update on his health recently, following the news that he had undergone several cancer-related treatments two years ago
"I think [cancer treatment] has slowed me down considerably because doctors and hospitals and medications are actually very ageing in their way, and they can often exhaust you more than whatever medical problem you have," he said.
"If I'm asked to give any more blood I think I'll crack up."