On Saturday night's X-Factor show, host Dermot O'Leary announced the surprise that saw voting open from the start of the show, rather than at the end after all the contestants had performed.
Fans took to twitter to voice their outrage, indicating that the show would now fully be based on popularity as opposed to talent.
This year's series of the competition has been somewhat controversial for a number of reasons so far.
Early on, the competition was labelled a 'fix' for allowing already signed artists compete in auditions.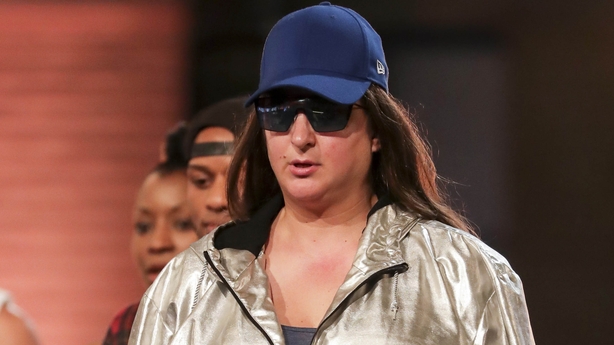 Rapper Honey G has been a controversial figure this year
Fans then began boycotting the show due to rapper Honey G making it all the way from auditions through to the live shows, something no-one seemingly wanted, given her label as an apparent novelty act.
Then, following the launch of the live shows, group act Brooks Way were kicked out due to allegations against one of the members. 
Now viewers have once again been left reeling at the show, after host Dermot O'Leary revealed rules for voting have changed. 
Why is the vote open before they've sung surely that isn't fair in any way? #XFactor

— Dani. (@Daniellaaa_93) October 22, 2016
it just proves how much of a popularity contest #XFactor is opening the voting before anyone has even performed

— megs 🎃 (@moreorlessmegs) October 22, 2016
The fact that you can vote before any of them have even sang shows it's a popularity contest and not a singing contest. #XFactor

— Jaz Dhillon (@JazDhillon1) October 22, 2016
Traditionally, those wishing to cast a vote for their favourite act had to wait until all contestants had performed that evening, however now viewers can cast their vote at any time once the show is on air.
Many have scorned the ITV show for the change, including past contestants.
Former contestant Kitty Brucknell, who came in eighth place in 2011, voiced her concern at the change.
Loooool so votes are now open at the beginning? Things aren't going th way TPTB want it to looool #XFactor "let's just throw out the rules"

— Kitty Brucknell (@kittybrucknell) October 22, 2016
Putting votes at the beginning just reiterates that voting is nothing about talent. #XFactor ugh why can't we just vote for the best!

— Kitty Brucknell (@kittybrucknell) October 22, 2016
Earlier this year, The X Factor registered a ratings catastrophe after viewing figures hit an 11-year low.
These changes are likely an attempt to get people back watching, whether it will work out remains to be seen.