Michael Fassbender has said that he "definitely" still considers himself Irish, joking that the British media only claim him as a Brit when he's "doing well".
The 39-year-old two-time Academy Award nominee was born in Germany to an Irish mother and German father. They moved to Kerry in 1979 when he was two years of age.
Even after 20 years of living in London, the Steve Jobs and Shame star says he most certainly still thinks of himself as being Irish.
"I definitely still consider myself Irish. Yes, yes. And I'm definitely European", he told The Guardian newspaper.
"I would never consider myself British."
When asked if he minds being claimed by the British media, he laughed, saying: "Well, they only do it if I'm doing well. If I'm not, I'm Irish."
Fassbender stars alongside his off-screen girlfriend Alicia Vikander in the drama The Light Between Oceans, and the actor said that their relationship made the sex scenes in the film slightly less uncomfortable to shoot.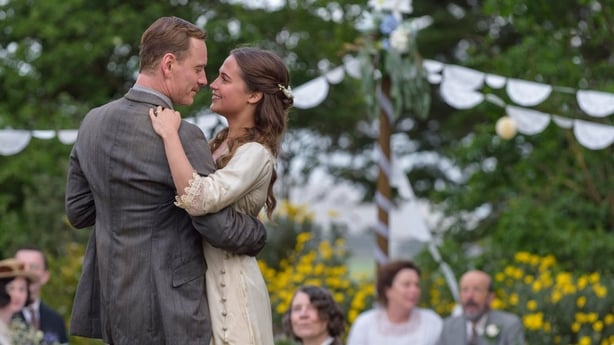 Michael Fassbender and Alicia Vikander in The Light Between Oceans
He added of their on-screen chemistry: "I suppose it translates, yes. Obviously chemistry is something that is tangible."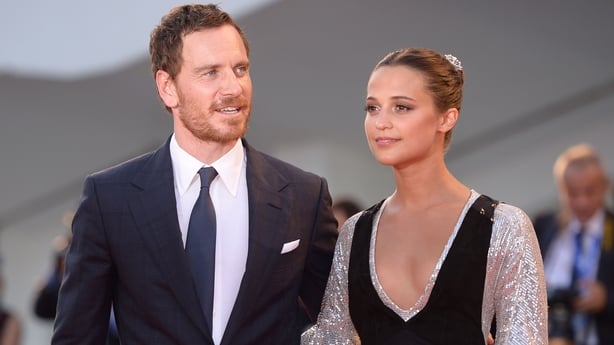 The 12 Years A Slave actor revealed that his parents weren't delighted for his ambitions to be an actor in his teenage years.
"They wanted me to go to university, because they were of that generation when anybody who went to university had security and got a good job.
"They said, 'Go to university first', and I was like, 'No, I'm not going to waste time and money, I need to do this now.'"
His parents changed their minds when, at age 17, Fassbender directed his own stage production of Reservoir Dogs.
"They saw me put on that play and they thought, 'Sh**, he's serious.' When they saw that I'd made up my mind, they knew that's what I was going to do, and I have to say they supported me immediately after that."