Laura Whitmore has taken to Twitter say thanks fans for their support as she's "feeling really down" after being told she has to sit out this weekend's Strictly Come Dancing shows due to an ankle injury.
The news was announced just hours before the live show was due to start, saying that the Irish presenter has been advised not to dance this weekend by the medical team.
Thanks so so much for all your support. Feeling really down so means the world. Wishing everyone a great show tonight x

— Laura Whitmore (@thewhitmore) October 22, 2016
The statement read: "Laura Whitmore will not perform on tonight's Strictly Come Dancing due to an ankle injury sustained earlier in the week.
"She has been checked by a doctor and the medical team on site and they have advised that she rests her ankle and does not dance this weekend.
"As per the rules of Strictly Come Dancing - because Laura and Giovanni cannot dance on tonight's show - they will receive a bye through to next week and the show will continue with a public vote as per usual.
"We wish Laura a speedy recovery."
.@thewhitmore will not be dancing on @bbcstrictly tonight. Full statement here: pic.twitter.com/PZHGVM2LJH

— BBC Strictly Press (@bbcstrictlyPR) October 22, 2016
The former MTV and I'm a Celeb presenter released a statement shortly afterwards, which said she was "absolutely devastated" not to be taking to the Strictly dancefloor, explaining that the decision was taken out of her hands.
"If it was my choice, I'd be on the dance floor doing my jive with Gio. This was by far my favourite dance," she wrote.
"We all train really hard. All of us dancing have aches and pains and I didn't realise the severity of my injury until it was too late. I'm sorry to let you all down.
"My priority is to follow the doctor's instructions to get myself on my feet again without permanent damage and do the thing I love the most, dancing!
"Thanks all of my fellow contestants for the support they have given me in the last 24hrs."
Absolutely Devastated pic.twitter.com/gsLFLCLTcY

— Laura Whitmore (@thewhitmore) October 22, 2016
The news comes after Strictly bosses confirmed that Brendan Cole will not be taking to the dancefloor tonight as he continues his battle with a lung infection.
Professional dancer Gorka Marquez, who has been training with Cole's dance partner Anastacia all week, will now replace him on tonight's show.
The decision was made following a warning from doctors to Brendan that he is at risk of contracting pneumonia like he did earlier this year during his UK solo tour.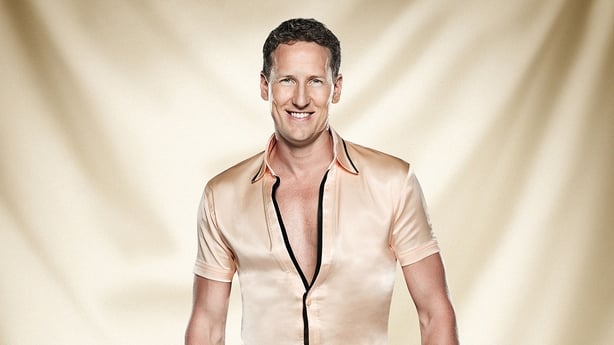 Doctors say Cole was at risk of contracting pneumonia again
BBC bosses confirmed he is not well enough to perform this weekend, and news of his exclusion came last night via It Takes Two presenter Zoe Ball.
The presenter said, "Brendan has been poorly all week. This evening, we can confirm that he is not well enough to dance this weekend with Anastacia."
Strictly bosses followed up the news tweeting that, "Brendan Cole is recovering from a lung infection and has been advised to rest and will not be dancing this weekend as per doctor's orders."
Statement on @BrendanCole pic.twitter.com/ElTwu73x4K

— BBC Strictly Press (@bbcstrictlyPR) October 21, 2016
"Gorka Marquez stepped in at the start of the week to rehearse with Anastacia and they will dance together on the show this weekend."
The statement said, "We wish Brendan a very speedy recovery."
Cole himself has since tweeted about his absence, saying, "I'm all good, couple more days of rest and will be back in the game", before wishing luck to dance partner Anastacia.
You're going to be great. Looking forward to watching. X https://t.co/cgxg92gX2U

— Brendan Cole (@BrendanCole) October 22, 2016
The New Zealand ballroom specialist yesterday also assured fans he is very much alive and well, after one report claimed he had died.
The dancer was "horrified" to learn a website had run a story stating he'd passed away in the early hours of Thursday morning.
Strictly Come Dancing airs on BBC One at 6.35pm.