British comic legend John Cleese has hilariously summed-up the first six seasons of zombie gore-fest The Walking Dead.
With season seven starting in the US next Sunday and crossing the Atlantic the following night to begin on satellite channel FOX, fans of the show are eager to find out who's going to die after season six's cliff-hanger.
So if you're in need of a quick re-cap here's a good place to start.
Starting with the first episode from 2010, former Fawlty Towers and Monty Python star Cleese goes through various characters, story lines and a good portion of the show's 252 deaths in his own inimitable style.
We need your consent to load this YouTube contentWe use YouTube to manage extra content that can set cookies on your device and collect data about your activity. Please review their details and accept them to load the content.Manage Preferences
In the clip produced for Now TV, he also points out key lessons to be learned from the show, such as that zombies are referred to as walkers, there are not safe places and to never look at flowers.
He also describes key man Rick Grimes (Andrew Lincoln) or "poor old Rick" as "essentially Clint Eastwood, but a bit more.....sensitive".
"I can't get enough of The Walking Dead," said Cleese. "The beautiful scenery, the emotional depths of the characters, and most of all, the gentle sprinkling of horrific barbarism. Hopefully fans will think the video is dead funny, and if not, I might just have to introduce them to Lucille personally."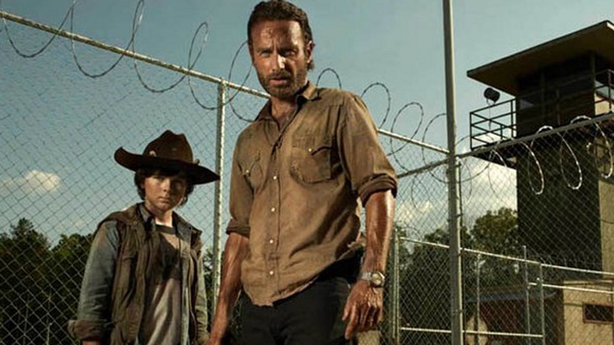 It was recently announced that an eighth season of the show has already been commissioned will launch this time next year with the series' 100th episode.
Cleese though isn't the first name to lend their voice to a recap of a popular series. Earlier this year Samuel L Jackson treated fans to a hilarious rundown of Game of Thrones, using some rather salty commentary.
We need your consent to load this YouTube contentWe use YouTube to manage extra content that can set cookies on your device and collect data about your activity. Please review their details and accept them to load the content.Manage Preferences