X Factor judge Sharon Osbourne has hit back at claims that she was drunk on the show after she forgot the name of one of her acts, Saara Aalto.
Social media went into a spin after Osbourne's high spirits on the show and her complete inability to either remember the contestant's name - or which country she was from (Finland in case you were wondering) - got tongue's wagging.
Sharon Osbourne forgets the name of her act on The X factor #Xfactor - https://t.co/liWtqK8VWx

— @GASP____ (@GASP____) October 16, 2016
If Sharon osbourne wasn't drunk every weekend would it even be worth watching @TheXFactor

— jack pinder (@jack_pinder1) October 16, 2016
Seriously is sharon drunk? #XFactor

— jess (@JessicaPeever) October 8, 2016
I like drunk Sharon #XFactor

— Usama (@Usama2626) October 9, 2016
Osbourne has now responded to the claims during an appearance on ITV's Good Morning Britain saying "I'm just terrible with names. I am the worst with names".
"I was thinking about something else. I wish I could come up with a better excuse," she said.
She was also quizzed by presenter Piers Morgan about whether she might have had a sherry or two before the show began broadcasting however she joked "Oh my lord. Maybe if I did have a drink, I'd remember people's names. I should try drinking!
"Each week they go 'oh, she's on the bottle again'. The milk bottle maybe."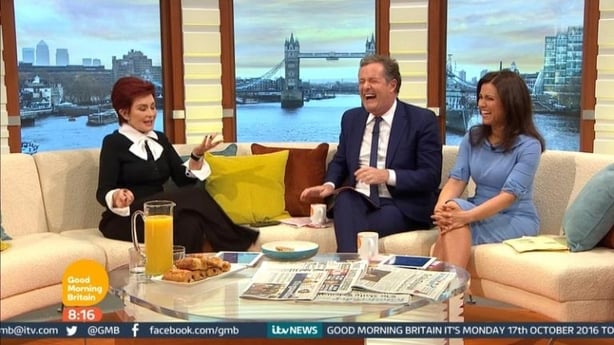 She also hit out at people slating her behaviour on Twitter saying: "Listen you Twitter trolls, I have seen too many careers and families destroyed by alcohol. This Mrs isn't going there!"
Amid all the controversy her act Saara Aalto found herself in the bottom two on Sunday night but managed to survive until next week after delivering a powerful version of Snow Patrol's Run during the sing-off.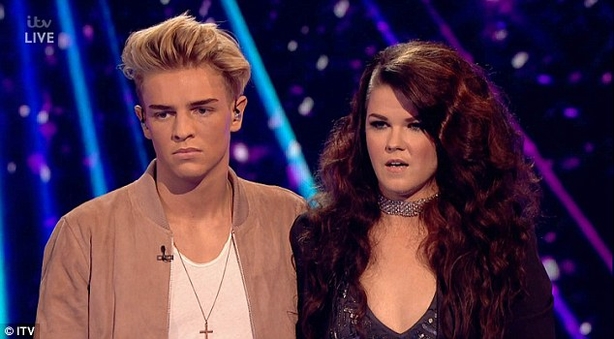 Instead it was Freddy Parker who was sent home. Afterwards he said he was "devastated" to become the second act to be eliminated from this year's X Factor.

"I'm devastated to go at this point because I have loved every second of this amazing experience and I just really didn't want it to end", he said.
He added that he was "grateful" for the opportunity to take part in the singing competition.
Thank you so much @TheXFactor I've had the time of my life. Thank you to everyone who has supported me, my heart goes out to all of you❤️

— Freddy Parker (@FreddyParker98) October 16, 2016
Meanwhile there was more controversy after former X Factor winners Little Mix took to the stage to perform their new single Shout Out To My Ex.
Apart from raising some eyebrows over their racy outfits, it didn't take long for viewers to suggest that the song bore more than a passing resemblance to Ugly Heart by rival girl-band GRL.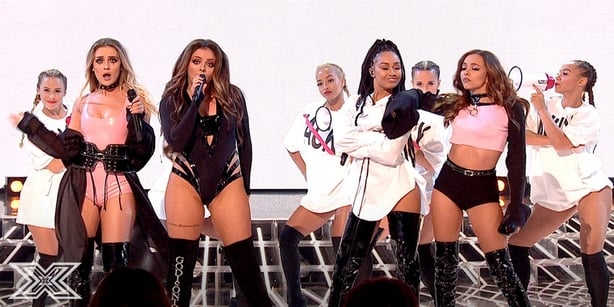 The hashtag #ShoutOutToUglyHeart began to trend on Twitter and was even posted on the official GRL account.
October 16, 2016
So how similar are the two songs? Judge for yourself here: