Long Lost Family presenter Davina McCall has revealed that she was hypnotised to overcome psychological trauma which followed abandonment by her mother.
In an interview with The Sun's Fabulous magazine, McCall, now 49, reveals that she sought professional help through hypnosis.
"One part of the technique was to go back in time to my younger self, when I realised my mum wasn't coming back. I was sitting at the kitchen table when I was about four years old, and he (the hypnotist) said: 'Take her outside to your safe place in the garden.'
"So I took myself to my tree and sat down. He then said for me to put my arm around and comfort her. I did it like I was comforting one of my own children."
The vivacious presenter recalls how she gave her younger self a cuddle and stroked her hair. "She (her younger self) looked a bit bewildered. He (hypnotist) said: 'Now tell her it's all going to be OK.' I started crying and said: 'I can't.' The hypnotist asked me why not and I replied: 'Because it's not going to be OK. Life gets really tough.' And he went: 'But look at you now.' And it was the biggest epiphany."
Davina's mother, Florence, died in 2008 and McCall recently became emotional on ITV's This Morning programme while discussing the recent loss of elder sister, Caroline, who died of cancer.
"I'm not scared of dying now, " McCall told the programme. "She went through it with such dignity. If she was here, I would have called her when the Brad and Angelina story broke. So I called her friend instead.
"We spoke about her bravery in dying and her acceptance of death. She decided she was not going to freak out and fight it. I know she was doing it for us. When she died it, was so peaceful. Before she passed away, she wrapped up her clothes and jewellery and gave them to friends. She didn't have much."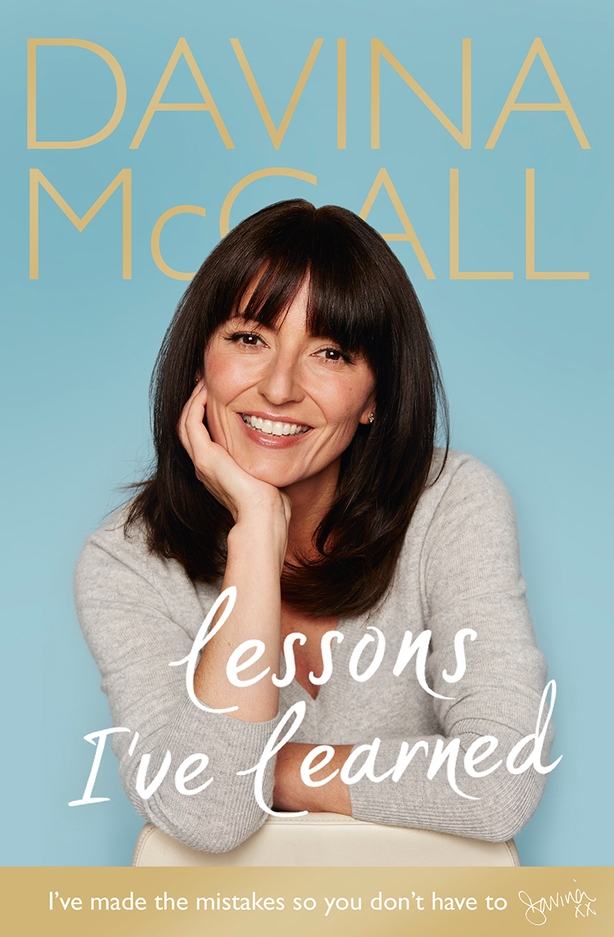 The presenter's book, Lessons I've Learned, was published last July. "I am a work in progress, " McCall wrote by way of introduction on her website. "There are times when I feel in control and like I know what I'm doing… and there are times (quite a few) - actually lots - when I've got no idea what's going on, where to turn, what to do, how to behave, and those are the times I've sought help! I have been helped by some extraordinary people."
The popular TV presenter declared that she had been been supported and counselled through her recovery from drugs and alcohol.
"I've been hypnotised to get me through going to the bottom of the sea in a sub (the TV programme Life at the Extreme). I've read a squibillion (that's a lot) of fantastic self-help books and I have shared and shared with the greatest girlfriends and family of all time. These nuggets of wisdom have at times literally kept me going, so I thought I'd pay it forward and share them with you. I've made the mistakes so you don't have to! That's what this book is all about, and I can't wait to hear what you all think."