TV3's Colette Fitzpatrick has said the competition in current affairs television "makes us all raise our game."
On being asked about RTÉ's current affairs flag-ship, Prime Time, the presenter told The Irish Mail on Sunday: "All of us are competing, let's be honest, for the big politicians, guests, the big stories, reaction. We are all trying to do things a little bit different and make good television."
She noted that there would be times when Claire Byrne might have something on her Monday programme which Pat Kenny Tonight planned for Wednesday, but the programme would just have to be prepared for that.
"Equally, we could do something on Wednesday that she may have planned, so there has to be a back-up plan."
Colette says that she is in fact good friends with Claire Byrne, who was herself once a news presenter on TV3.
"I am really good friends with Claire, we went to college together. Competition is only good for the viewers. It makes us all raise our game."
Pat Kenny and Colette Fitzpatrick together moderated the VOTE 2016 - The Leaders' Debate, aired both on TV3 and on the radio station Newstalk last February.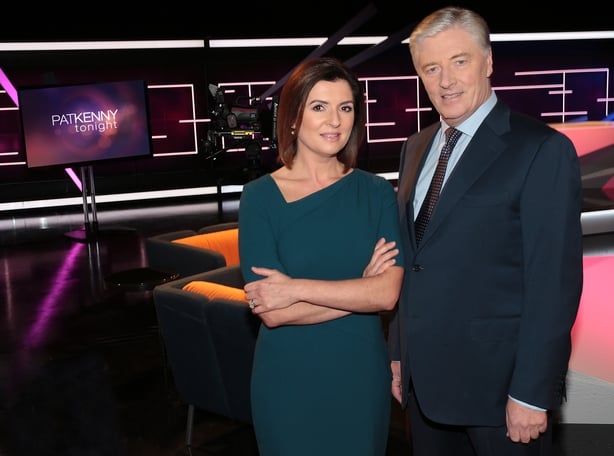 Colette Fitzpatrick and Pat Kenny helm TV3's current affairs show