Great British Bake Off host Paul Hollywood has insisted he will remain friends with former co-host Mary Berry, and told fans at a cooking event why he chose to remain with the show as it switches to Channel 4.
The popular baker vowed to stay pals with Berry as he spoke for the first time about the hit show's switch from the BBC to rival station Channel 4 as he gave a demonstration at the BBC Good Food Show in Belfast.
Berry, 81, decided to call it a day following the news of the shows switch, while Hollywood chose to remain. 
He stands to earn €1.3 million after signing a three year deal, but told fans the decision has not ruined their friendship.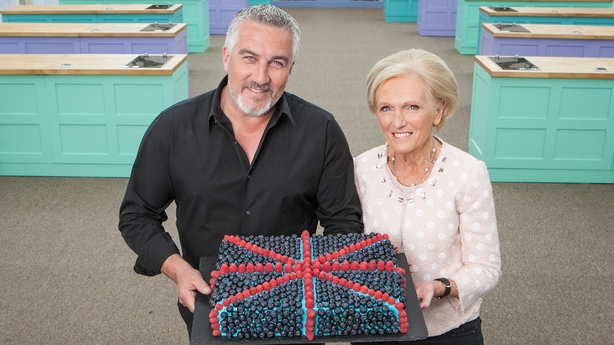 Paul Hollywood and Mary Berry
"I've known Mary for 12 years and I'll always be mates with her", he said.
"In fact, she phoned me up yesterday saying, 'Where are you?' because normally I pop in to see her and I haven't seen her in a couple of weeks."
During a question and answer session at the cooking event, Hollywood was quizzed as to why he chose to make the switch.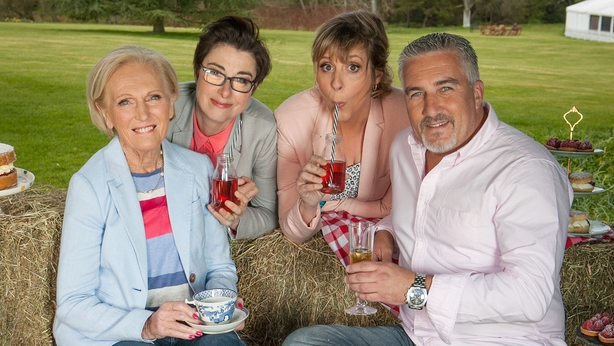 Presenters Mel Giedroyc and Sue Perkins (centre right and centre left) also left the show
"What can I say?," he said, "I'm still doing what I've always done.  I think for me, when they picked me to do the job seven years ago, I was really shocked that i was given the chance to do this programme."
"To see it grow over the years, I just couldn't walk away from my job," he said, "I think it comes down to I love doing my job."
"I love evangelising about baking and passing the word on and I will carry on doing that", he added.