Louis Walsh has branded Will Young "a diva" following the singer's decision to waltz out of Strictly Come Dancing for "personal reasons".
X Factor judge Walsh, 64, said Young should have toughed it out in the BBC dance competition.
Speaking about Young's choice at this week's Specsavers awards, where he was a guest judge, Walsh said, "Let's be honest, Will is a bit of a diva. He should have stayed – but it's his decision at the end of the day."
Walsh put his own decision-making skills on display in the X factor's recent six-chair challenge, where he changed his own mind four times, to the exasperation of his fellow judges.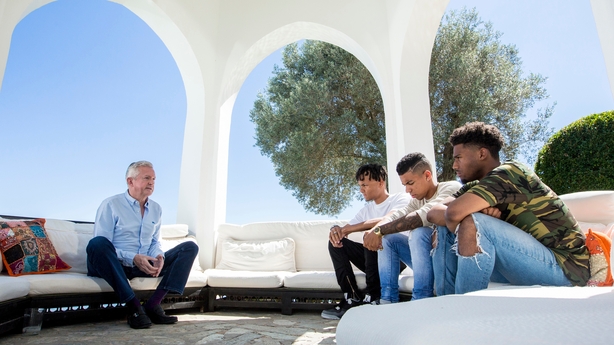 Walsh, during this years X Factor judges houses
Walsh added, "I'd say Strictly is probably a very tough show, it has probably taken its toll on him."
Young quit the dance competition after week three, despite achieving his highest score to date so far, gaining a score of 31 for his salsa to The Pussycat Dolls song, 'You are my Destiny'.
However, it also saw him clash with head judge Len Goodman, who told the 'Leave right now' singer he should just "turn up, keep up and shut up."
The singer, 37, was reported to have been struggling with anxiety during his time with the show, and was said to be "fed up" with being told what to do by pro dance partner Karen Clifton.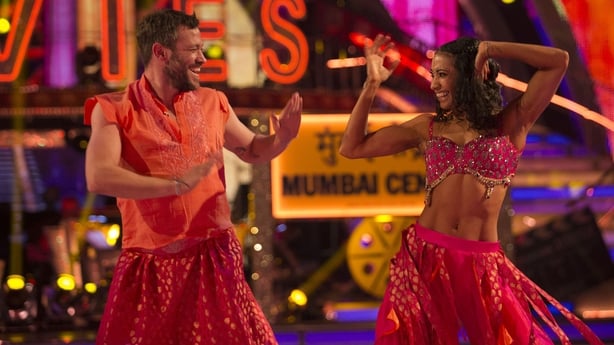 Will Young, performing on Strictly alongside partner Karen Clifton
Fellow Strictly contestant, actress Daisy Lowe, spoke about his departure.
"We're gutted, we all love him – but we completely respect and support his decision", she told the Mirror.
"We were told just before the press release came out – were all heartbroken," she said.
"With eliminations as well its so sad because we feel like a family and get on so well."
But she revealed Will has a vowed to keep tapping his toes to the show every week – as a viewer.
She said, "All of us have Whatsapp and have said we love and support him and wish him the best."
"He messaged back and said hes excited to watch us dance on Saturday."