Michael Fassbender has revealed his motivation for his upcoming film was "to provoke conversation" about tribalism and, more specifically, the relationship between the Irish travelling community and the settled community.
Arriving at the BFI London Film Festival premiere of his new film Trespass Against Us, Fassbender said, "Both of these communities have been living alongside each other for centuries, and still at times they are at odds with one another".
Speaking to the Press Association, the 39-year-old continued, "We felt like that was something worth talking about or at least exploring and perhaps provoking dialogue".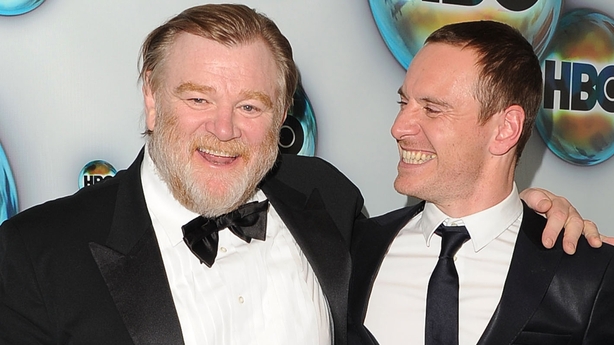 Fassbender (right) stars alongside Trespass Against Us co-star Brendan Gleeson
"I wanted to do it because I loved the script", he said, "I was totally enchanted by the story and the script was sort of like a slap in the face, it didn't seem like a regular format, its narrative."
Trespass Against Us, which also stars Brendan Gleeson, follows a small community of Irish travellers living in the west of the country.
"Tribalism is an innate part of human nature", the X-Men star said, "history teaches us that we seem to be a tribal breed".
He added, "Human beings are just kind of like that, whether it's football teams you support or borders that you cross or are behind, it just seems to be in our nature".
Earlier this month, the Shame star was awarded his hometown of Killarney's greatest honour as he was inducted into the Order of Innisfallen in recognition of his remarkable achievements in the film industry.
He called the event a "special honour" and a "delight".