Music icon Sting has said he is "saddened and distressed" following reports that illegal migrants were discovered working on his Italian estate.
The star's 865-acre wine-producing estate is reportedly part of a police investigation into illegal migrant labour.
Labourers who had not been granted the right to settle in Italy are said to have been recruited by gangs, who used a company to contract them out to Tuscan estates including that owned by the musician, it is claimed.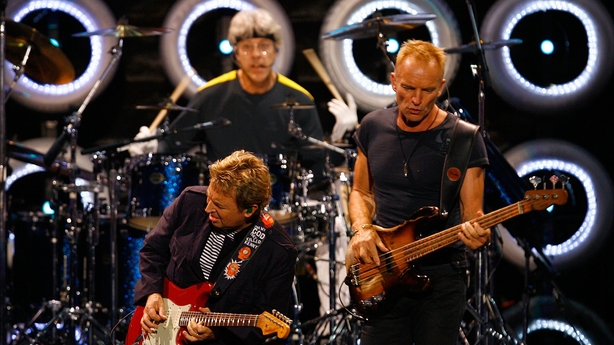 Sting (right) alongside band mates Stewart Copeland and Andy Summers
Italian prosecutors believe these estates did not know the labourers supplied were illegal, according to the Daily Telegraph.
The former Police frontman said he was "saddened and distressed to learn that an independent company leasing some of our fields may have been involved in questionable labour practices".
"I fully expect that Italian law will take its course and bring the matter to court".
"While this company has no affiliation with our own operation, perhaps, as my name has appeared in the headline in the Italian papers, it will shine a necessary spotlight on unacceptable labour practices in the wine industry", he said.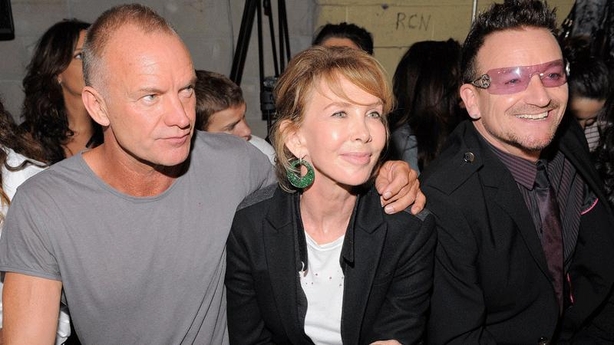 Sting, alsongside wife Trudie Styler, and Bono
The prosecutor leading the investigation, Antonio Sangermano, told the Telegraph that between 30-40 labourers, whose asylum applications were yet to be processed, were employed on the rock star's estate last year.
The newspaper said 11 people are currently being investigated over a number of charges, including commercial fraud, profiting from illegal labour and issuing false financial records.
Mr Sangermano said, "Sting had no knowledge of this and we believe he was not even in Italy at the time".
"He is not part of our inquiry, but we are looking into exactly who employed these workers on the estate".
Sting, real name Gordon Sumner, has owned the estate for more than 16 years.