Former One Direction star Niall Horan has revealed that the band is likely to come back together again in what he described as the "foreseeable future".
The 23-year-old Mullingar native is a guest on tonight's Graham Norton Show along with actors Amy Adams Jeremy Renner and fellow Irishman Chris O'Dowd. When asked by Norton about a 1D comeback he said that the door was still open.
"For now we are doing our own thing. We can't put a date on it but it won't be in 50 years' time. It's in the foreseeable future," he adds. "We've talked about it but for now we'll just play by ear and see what happens", he said.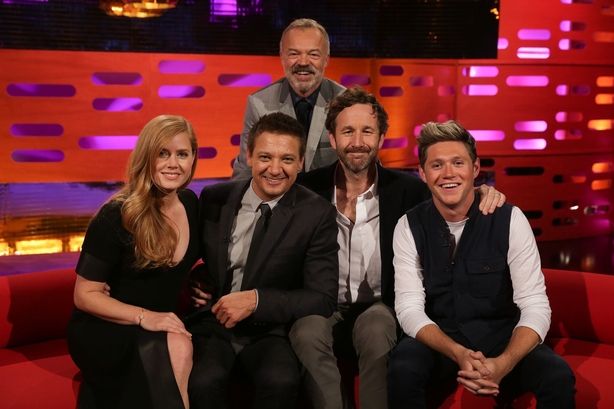 Following the recent release of his debut single, This Town, he said that he still misses his band-mates after they went their separate ways earlier in the year.
"Of course I do [miss them]. We were all writing and recording, but recently I have begun to think, 'This is it now. I am writing an album for me and I am probably going to tour it on my own'."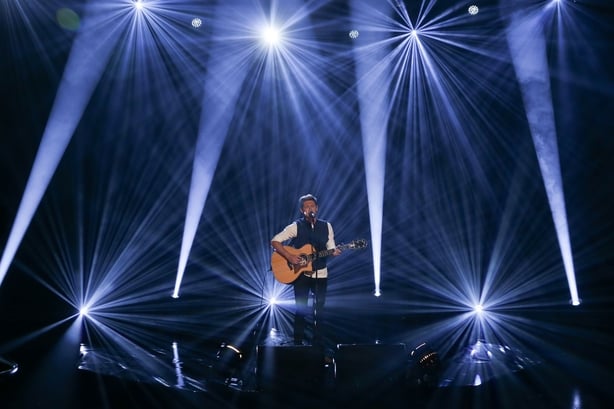 Horan also dispelled rumours that the love song was written about any particular person, explaining that it was based on his home town of Mullingar.
"It's sort of about Mullingar but it has a double meaning. Everything comes back to home, but there is the female aspect too. Everyone wants to know but it's not about anyone in particular. I've cleared that up on national television now."
Horan also revealed that he still gets some special attention when he heads back to Mullingar to see friends and family, including getting picked up by the guards!
He revealed that when he's walking home on a night out after failing to get a taxi, the local guards often pull over and give the town's most famous son a lift home. He joked that "I remember when they used to do that for a different reason".
We need your consent to load this YouTube contentWe use YouTube to manage extra content that can set cookies on your device and collect data about your activity. Please review their details and accept them to load the content.Manage Preferences
Horan isn't the only Irish star on Graham Norton's sofa tonight as he's also joined by Chris O'Dowd. Chris is promoting the new Netflix comedy Mascots at the moment in which he stars as The Fist.
The always funny Roscommon man recounted a hilarious story about the time he met his hero, the legendary Pogues frontman, Shane MacGowan.
The pair were at an awards ceremony and a delighted O'Dowd - now minus a jacket - went over to introduce himself.
After several minutes of silence MacGowan leaned over and said to him "I'll just have a vodka tonic" thinking that his new companion was in fact.....a waiter. Its true what they say - never meet your heroes!
We need your consent to load this YouTube contentWe use YouTube to manage extra content that can set cookies on your device and collect data about your activity. Please review their details and accept them to load the content.Manage Preferences
The Graham Norton Show, 10.35pm, BBC One