In a surprise announcement, Bob Dylan has been awarded the 2016 Nobel Prize for Literature, making him the first songwriter ever to win the coveted award.
The Nobel Academy said he was given the honour, which is worth €822,500, "for having created new poetic expressions within the great American song tradition".
The 75-year-old singer and songwriter has been a recording artist and performer for nearly 60 years and his body of work is often praised for its literary merit.
BREAKING 2016 #NobelPrize in Literature to Bob Dylan "for having created new poetic expressions within the great American song tradition" pic.twitter.com/XYkeJKRfhv

— The Nobel Prize (@NobelPrize) 13 October 2016
In 2008, he won the Pulitzer Prize for his contributions to music and American culture.
However, his new status as a Nobel winner will come as a surprise in a field dominated by more literary figures, such as recent winners Doris Lessing and Alice Munro and Irish winners WB Yeats, who won in 1923, George Bernard Shaw (1925), Samuel Beckett (1969), and Seamus Heaney, who won in 1995.
There was a decidedly mixed reaction from some of the pillars of the literary world to the announcement.
From Orpheus to Faiz,song & poetry have been closely linked. Dylan is the brilliant inheritor of the bardic tradition.Great choice. #Nobel

— Salman Rushdie (@SalmanRushdie) October 13, 2016
I'm a Dylan fan, but this is an ill conceived nostalgia award wrenched from the rancid prostates of senile, gibbering hippies.

— Irvine Welsh (@IrvineWelsh) October 13, 2016
The permanent Secretary of the Swedish Academy Sara Danius described Dylan as "a great sampler … and for 54 years he has been at it, reinventing himself. Start with Blonde on Blonde. An extraordinary example of his brilliant way of rhyming. putting together refrains, and his brilliant way of thinking."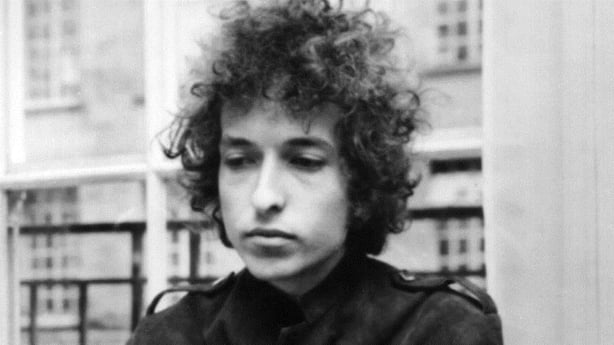 President Michael D. Higgins, who was famously photographed attending Dylan's concert at Slane castle back in 1984, led tributes to the singer.
In a statement, President Higgins said that "Dylan's linking of the American folk tradition to moral, economic and political challenges has been a significant achievement, and the appeal of his music has been inter-generational".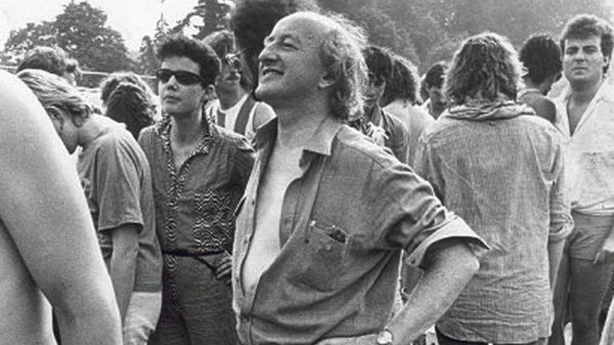 Dylan is the 113th recipient of the Nobel award for literature and the first American to win the literature prize since Toni Morrison in 1993.
Dylan, who has yet to comment on his win, has published literature in the past. In 1966, he published a book of prose poetry entitled Tarantula. The first part of his memoirs, Chronicles Vol,1, was published in 2004.
Dylan was regarded as the voice of a generation - a label he hated - for his influential songs from the 1960s onwards.
Click here for a Profile of Bob Dylan

His songs such as Blowin' in the Wind, Masters of War, A Hard Rain's a-Gonna Fall, The Times They Are a-Changin', Subterranean Homesick Blues and Like a Rolling Stone captured a spirit of rebellion, dissent and independence.
"Dylan has the status of an icon. His influence on contemporary music is profound," the Swedish Academy said on Thursday.
More than 50 years on, Dylan is still writing songs and still tours regularly including frequent visits to Ireland. "He is probably the greatest living poet," Swedish Academy member Per Wastberg said.

Danius told a news conference there was "great unity" in the panel's decision to give Dylan the prize.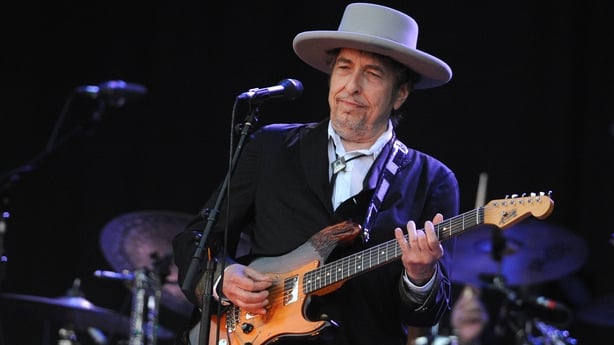 Earlier on Thursday, bookmakers had Ngugi wa Thiong'o, Professor of Comparative Literature and English University of California, as favourite to take the Nobel Prize for Literature, with Japenese author Haruki Murakami and the Syrian poet Adonis also regarded as strong contenders.
Other names mentioned included Italian scholar Claudio Magris and US author Don DeLillo.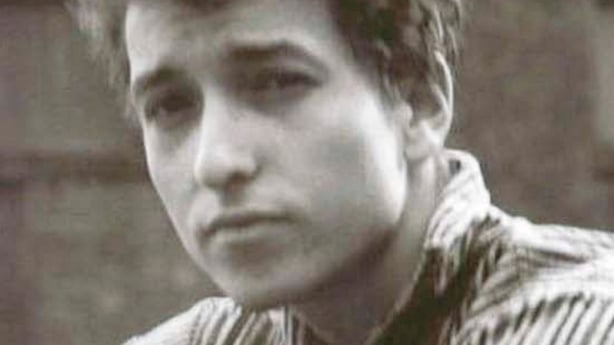 Nobel Prizes are awarded annually for achievements in physics, chemistry, medicine, peace and literature. They were established in the will of Alfred Nobel, the Swedish inventor of dynamite, who died in 1896.
Literature was the last of this year's Nobel prizes to be awarded.