The Great British Bake Off has said goodbye to its eighth contestant, who has been put off using marzipan for life.
Warning: spoiler alert!
Trainee teacher Benjamina Ebuehi had previously won praise and the Star Baker accolade from judges Mary Berry and Paul Hollywood for her flavours and techniques, but Tudor Week proved a week too far on the show.
Tudor Week gave the bakers three new challenges: creating shaped pies for the Signature Bake, making Tudor jumbles for the Technical segment and completing a marzipan centrepiece for the Showstopper.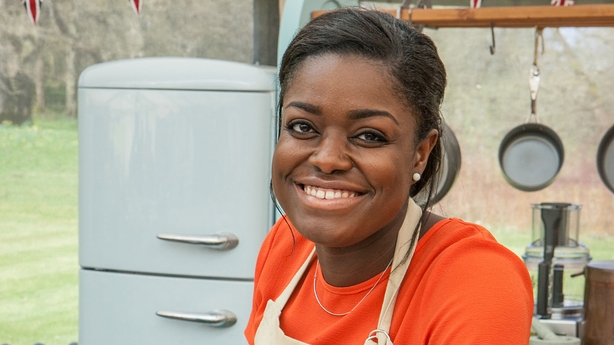 Hollywood felt that Ebuehi's chipotle pork and spiced black bean pies were a bit "rushed", and her jumbles put her in fourth place out of the five remaining contestants.
Her Showstopper could not save the week - the judges thought the maze was too simple and Hollywood called it "quite doughy".
"I just hate marzipan," said Ebuehi. "I think the taste is horrible and so I didn't enjoy that bake at all. It was my least favourite bake of the whole show. I will never ever be making a marzipan cake again."
"I'm gonna keep on baking, no marzipan, no Tudor ever in my life," she added.
This is where it all went wrong for Benjamina. She chose the wrong shelf. #GBBO pic.twitter.com/HLeq31rSCU

— British Bake Off (@BritishBakeOff) October 12, 2016
Reflecting on her time on the show, the 24-year-old said: "It was an absolutely amazing experience - intense and exhausting but so much fun at the same time.
"My family and my twin sister were thrilled that I got to the quarter-finals, and they are really, really proud of me.
"I didn't want to leave in week one and I also really wanted to get Star Baker somewhere along the line, so I feel I have achieved those two things!"
With top baking, lots of laughs and a wonderful spirit, Benjamina had a great run on #GBBO. Here are her highlights: https://t.co/RiDDovkCwy pic.twitter.com/RygS0cRAbO

— British Bake Off (@BritishBakeOff) October 12, 2016
Ebuehi said she was taking a break from her teaching career because of flour power. 
She said: "I think it is because Bake Off has given me new confidence to take my baking to a different level, and I just want to go for it now.
"I would so love to have my own coffee shop one day with my own bakes - that would be my ultimate dream."
Candice Brown was this week's Star Baker with the judges falling for her ox cheek and oyster and macaroni cheese pies, awarding her first place in the Technical and lavishing praise on her Showstopper.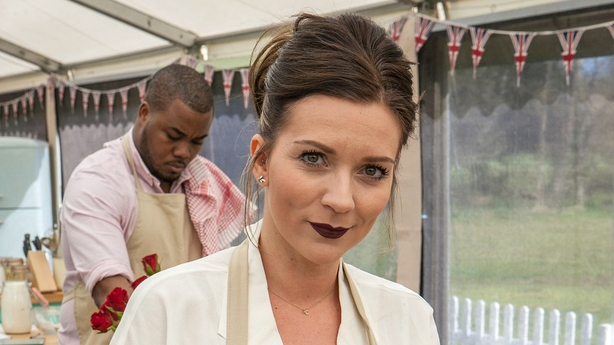 Hollywood called the Showstopper "exceptional", telling Brown: "You have ticked all the boxes and then some." 
"You have really cracked it," added Berry.
Just four bakers remain.
Are you ready for this Semi? #GBBO. Wednesday. 8pm. BBC One. pic.twitter.com/rRmhNdYLuf

— British Bake Off (@BritishBakeOff) October 12, 2016