The Girl on the Train star Emily Blunt has said she can no longer keep a straight face on set after working with Irish actor Chris O'Dowd on 2010 comedy Gulliver's Travels.
In an interview with The Irish Sun on Sunday, Blunt said that Roscommon man O'Dowd had "ruined" her.
"I never used to giggle [on set] that much until I worked with Chris and since then, I'm awful," she said. 
"I get these periodical bouts of laughter and I did that a lot on Gulliver's Travels. And it's happened constantly since then."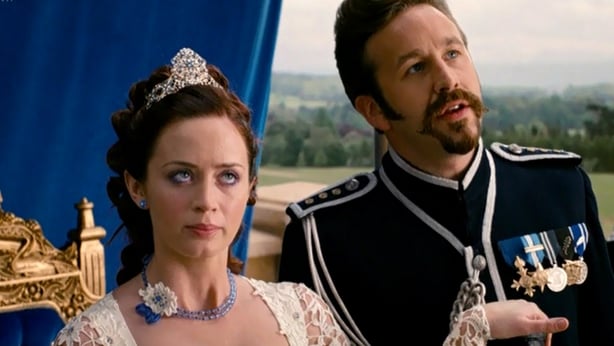 Blunt said she found it "near impossible" to get through a full scene with O'Dowd because he was so funny.
"I think it was fun for him to see how far he could go before I just broke down," she recalled. "And now, I think subconsciously, I do it too. I want to make whoever I'm working with laugh. It's a fun little game I picked up.
"And with a film like The Girl on the Train, you have to have fun during takes because the story is so dark."
We need your consent to load this YouTube contentWe use YouTube to manage extra content that can set cookies on your device and collect data about your activity. Please review their details and accept them to load the content.Manage Preferences