U2 bassist Adam Clayton will join other well-known faces on TV3's Ireland AM this week as the morning magazine show raises mental health awareness.
Ireland AM will broadcast live from St Patrick's Hospital in Dublin from 7am on Monday as part of the show's Time to Talk week.
Clayton has been a longtime ambassador for St Patrick's Mental Health Services' Walk in My Shoes campaign.
He will be joined by a number of other personalities who work with Walk in My Shoes including RTÉ 2fm's Eoghan McDermott and Ruth Scott and model and author Alison Canavan.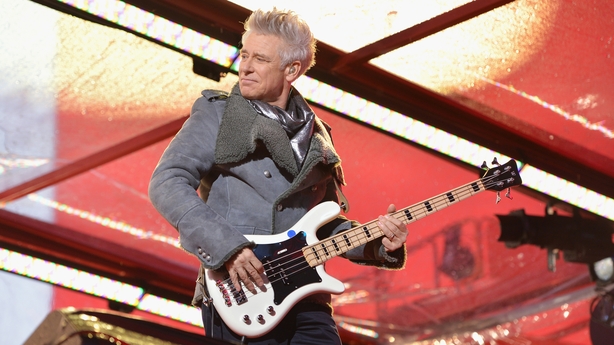 Speaking to McDermott on his RTÉ 2fm show in April, Clayton said he is "a much happier bunny now" after overcoming mental health issues and urged others to seek help if they are feeling unwell.
"If someone is feeling a little bit strange and they have a mental health issue, it is curable," he told McDermott.
"It is not something that you have to live with for the rest of your life. It is not something that will stop you being part of the workforce. But you do have to talk to people about it and you do have to get help. And you can recover."
Clayton described modern life as "a very complicated world" where "we get it wrong sometimes".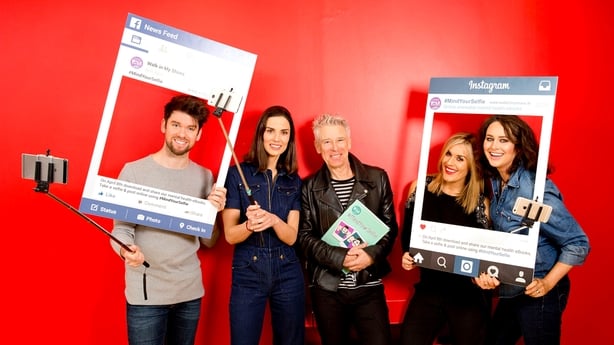 "I've certainly got it wrong in my own life and relied too much upon alcohol and other things to get me through something," he admitted. "That was a diversion in my own life that I wish I hadn't taken. But it got me back and I am where I am now."
Clayton said he "pretty much had a Eureka moment" when it came to his own recovery.
"I was fed up of the way I felt constantly," he recalled. "In my particular case it was difficult for me not to go, 'Well, you've got an amazing life. What's wrong with you? What are you on about?' Eventually I just got fed up of feeling fed up."
Along with a Walk in My Shoes band featuring Liam Ó Maonlaí, Jack L and Lisa Lambe, Ireland AM will also try on Monday to create a world record for the "largest mindfulness lesson in multiple locations" with help from 4,000 children around the country.
On Tuesday, former Republic of Ireland footballer Jason McAteer will talk to Ireland AM's Aidan Cooney about his own mental health and the depression he experienced when he retired from playing.