Jurassic Park star Sam Neill has revealed he turned to his Irish pals Liam Neeson and James Nesbitt to help him perfect his Northern Irish accent for his role in Peaky Blinders.
Neill played Major Chester Campbell in the hit show until his character was shot at close range at the end of the second series.
The New Zealander, who's currently starring in the highly acclaimed movie, Hunt for the Wilderpeople, admitted the Belfast accent he needed for the show was "a tall order" despite his own Northern Irish roots.
Neill is one of the guests on The Graham Norton Show tonight and revealed that he sought some dialogue coaching from some well know names.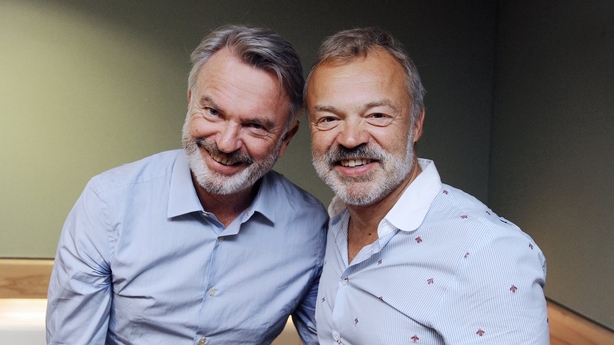 "I did consult Liam Neeson and Jimmy Nesbitt because they are obviously to the manor born. I got a couple of lessons from them, which was great but they were brought up just 10 miles from each other and speak with completely different voices, so I thought I would just relax and do my own thing", he said.
Neill is still best known for his role as Dr Alan Grant in the original Jurassic Park films, but he told Norton he was not asked to take part in the recent reboot Jurassic World.
"I didn't rule it out, they just didn't call me. It's fine. I've been doing other things. Someone asked me the other day and I said, 'I don't know what's happened to Alan Grant. He could be dead, he could be in therapy or he might be an accountant in Des Moines - nobody knows what's happened to him."'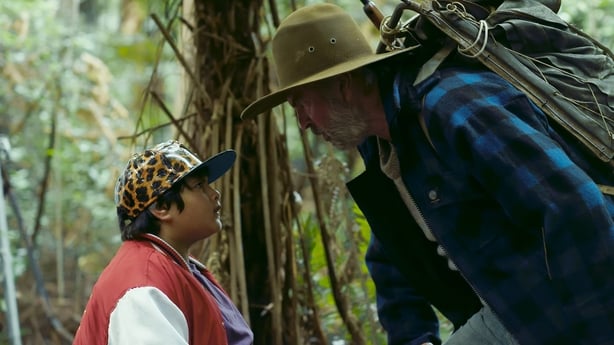 Neill is currently starring in the break-out Kiwi hit Hunt For The Wilderpeople which has earned rave reviews (including a 'must see' recommendation from us).
Many have described the story about twelve year old tearaway Ricky Baker, who's forced to go on the run with his adoptive Dad played by Neill as one of the best movies of the year so far. The actor says he's delighted at the positive attention that the low-budget flick has generated.
"It is a little movie that came from nowhere. It is heart-warming, a sort of a road movie without roads - we don't have many in New Zealand. People are nicer to me in New Zealand as a result of this because the last time they saw me was as a psychopath in Peaky Blinders and they avoided me."