The Rolling Stones have confirmed that their first studio album in more than a decade will be a collection of blues covers.
Blue & Lonesome was recorded in just three days at British Grove Studios in west London just before Christmas last year.
Eric Clapton, who happened to be in the studio next door making his own album, ended up playing guitar on two of the twelve tracks.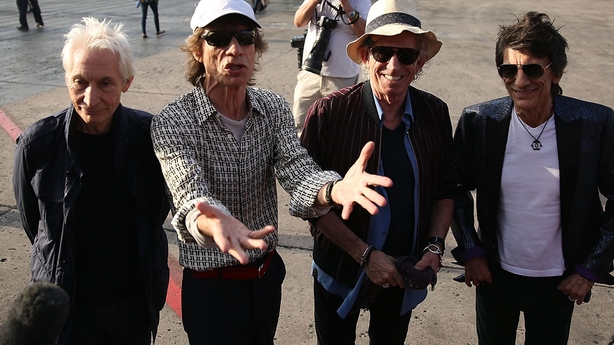 According to a statement from the veteran rockers, the new release sees the group "tipping their hats to their early days as a blues band" and takes them "back to their roots and the passion for blues music which has always been at the heart and soul" of the group.
The band - who previously teased an announcement on Twitter with a video clip of Mick Jagger, Keith Richards, Ronnie Wood and Charlie Watts playing a blues song - have not released a studio album since A Bigger Bang in 2005.
COMING OCTOBER 6 pic.twitter.com/c7XSocAIDK

— The Rolling Stones (@RollingStones) October 4, 2016
The new album features covers of Little Walter' Just Your Fool and tracks from Eddie Taylor and Otis Rush.
Back in April, when the band first released details of the album, Ronnie Wood said that "we went in to cut some new songs, which we did. But we got on a blues streak. We cut 11 blues in two days."
"When we heard them back (the recorded tracks) after not hearing them for a couple of months, we were, 'Who's that? It's you. It sounded so authentic".
London landmarks, including Marble Arch and Centre Point, were lit up in blue to celebrate the news of the album's release which will be available to buy and download from December 2.