Kim Kardashian West has now left France after she was held at gunpoint and robbed of jewellery worth several million euros by armed men in Paris.
Police say the incident took place at around 3am at a luxury residence in the city.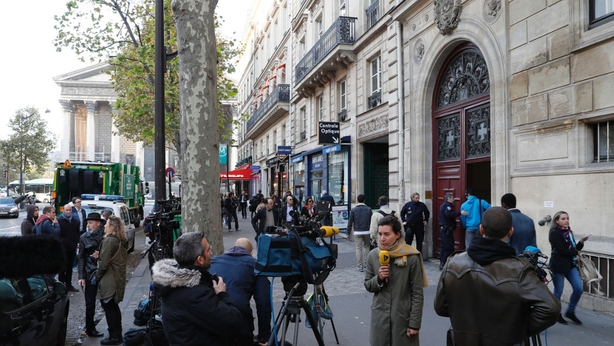 The Keeping Up with the Kardashians star had been visiting Paris with members of her family for fashion week.
Kardashian West is believed to have been tied up and locked in the bathroom of the apartment by five men, who were posing as police officers and wore ski-masks, before they made off with the valuables on bikes.
Initial reports had said that "two armed masked men" had entered the room and held her at gunpoint. It's also understood that the apartment's concierge had been tied up during the incident.
We need your consent to load this rte-player contentWe use rte-player to manage extra content that can set cookies on your device and collect data about your activity. Please review their details and accept them to load the content.Manage Preferences
"She is badly shaken but physically unharmed," her spokesperson confirmed afterwards.
A police spokesperson said jewellery worth around €10m had been taken during the robbery including a ring worth €4 million ($4.5m).
The reality TV star left France on board a private jet from Le Bourget airport after she gave a statement to investigators.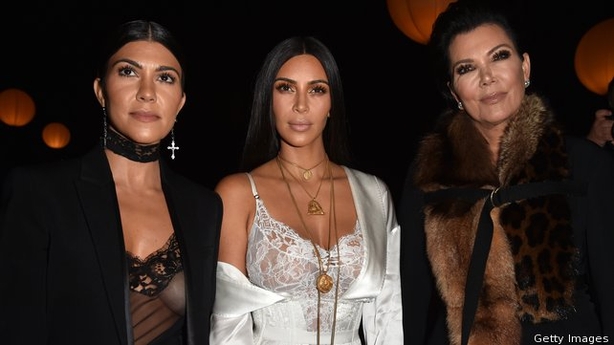 A spokesperson for the French Interior Ministry said the armed men gained access to Kardashian's private apartment by threatening the building's concierge with a weapon before handcuffing him.
It has been reported that Kardashian's bodyguard was also handcuffed during the incident.
Her husband, rap superstar Kanye West, abruptly cut short headlining a festival set in New York after news of the incident broke.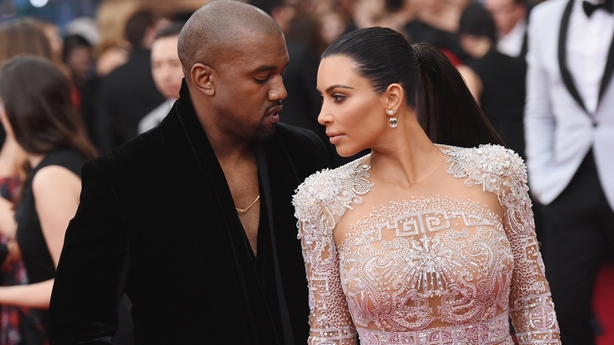 West had taken the stage 30 minutes late at the inaugural Meadows Music and Arts Festival in New York.
An hour into his set, West said, "I'm sorry, there's a family emergency, I'm going to have to stop the show," and quickly left.
A representative for the festival took the microphone to declare a 10-minute intermission before quickly returning to say that West had already left the venue.
A Twitter user at the Kanye West concert uploaded a video of the moment he announced that he had to leave the concert. (Some of the language from the audience is of an adult nature)
Kanye has to cut his #themeadowsnyc set short due to a family emergency and someone screams "THIS IS SO KANYE" pic.twitter.com/tdx85P8ti3

— 🌹 (@Balvinsanity) October 3, 2016
Kardashian and West had stayed in the Paris residence where the robbery took place at least once before, in May 2014, prior to their marriage in Italy.
Meanwhile a number of celebrities have jumped to Kardashian's defence after people on social media made light of the incident or suggested that it was somehow staged to generate material for her reality TV show.
People making jokes about @KimKardashian tonight would do well to remember that she's a mother,a daughter,a wife,a friend.Be nice or shut up

— James Corden (@JKCorden) October 3, 2016
The incident comes just days after notorious celebrity prankster Vitalii Sediuk ambushed Kardashian outside a Paris restaurant.