Gogglebox Ireland introduces fans to a new household on TV3 on Thursday night as two Dublin friends join in the fun.
Martin Brady and Rory Egan have been friends and bridge partners for over 10 years and take up their positions on the couch in Rialto.
Rory's telly of choice includes Deadliest Catch, The Daily Show with Jon Stewart and "the odd documentary", while Martin's viewing fare includes Game of Thrones binges, The Simpsons and Family Guy.
On Thursday night's show they will provide their viewers' commentary for The X Factor, Strictly Come Dancing and Fifty Ways to Kill Your Mammy.
A total of ten households were introduced on the first episode of the series last week, but fans' hopes that tea cosy Michael T Higgins will make another appearance in Thursday's show have been dashed.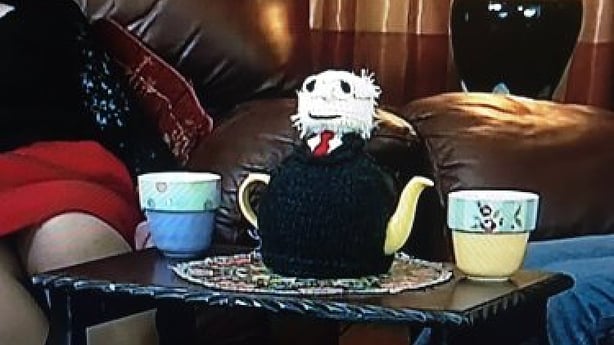 "I look forward to re-joining Angela and Eileen over the coming weeks for more Gogglebox fun and want to thank all the viewers for their kind words around last week's broadcast," he 'said'.
The producers of the show have said they are unable to confirm that Michael T will be cosying up to Michael Healy Tae in future episodes.
Gogglebox Ireland, 9.30pm, TV3