Gogglebox Ireland kicked off on Thursday night with ten households from counties all over Ireland, including Dublin, Kildare, Meath, Cork, Wicklow and Limerick, watching TV so we could watch them watch TV on our TVs.
And the very first episode of the new TV3 version of the Channel 4 hit began with band or should that be a bong with that most Irish of institutions - The Angelus.
Whilst most of the Gogglebox households blessed themselves, retired friends Eileen and Angela from Castleknock were able to inform us that there are a total of 18 bongs on the one-minute long Angelus, while Anita speculated that Tracie's dog Kenny Dogleash was barking throughout because he was a "Church of Ireland dog".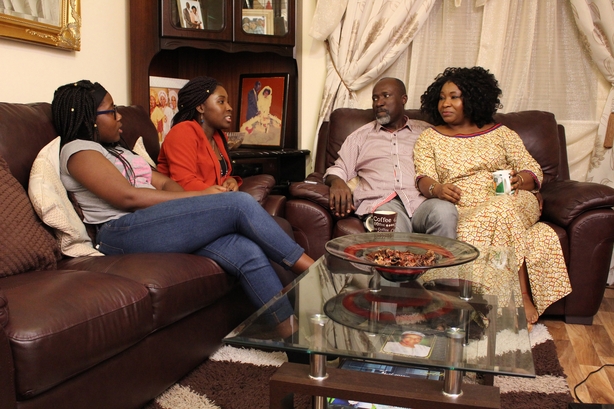 Programmes featured on the first episode of the new TV3 series were America's Got Talent, the RTÉ News' bus strike coverage; Ingenious Animals, the All-Ireland Final, the Will Ferrell film Anchorman, Primetime, Duets at the BBC, TV3 drama Smalltown, quiz show Tipping Point and Top Gear.
Meet more of the Gogglebox Ireland families here
And our Gogglebox watchers had a lot to say about that little lot. Last Sunday's All-Ireland Final clash between Mayo and Dublin had all the households excited, particularly the Cabra girls who thought that Marty Morrissey looked like "John Travolta in Saturday Night Fever."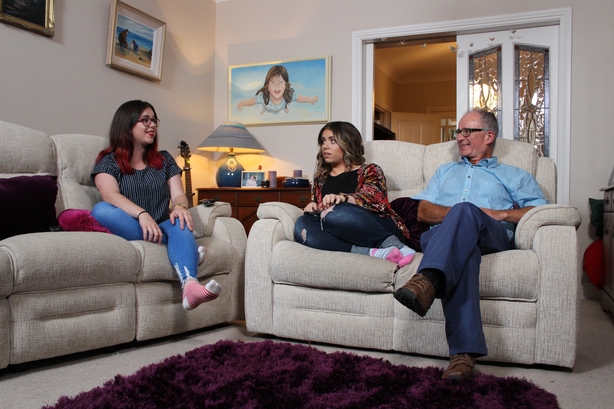 Impressive as that might have been, the girls were not impressed that Ireland's answer to The Superbowl didn't have a half time act with Ashley commenting: "they should get a singer. You need to up your game Ireland, come on!"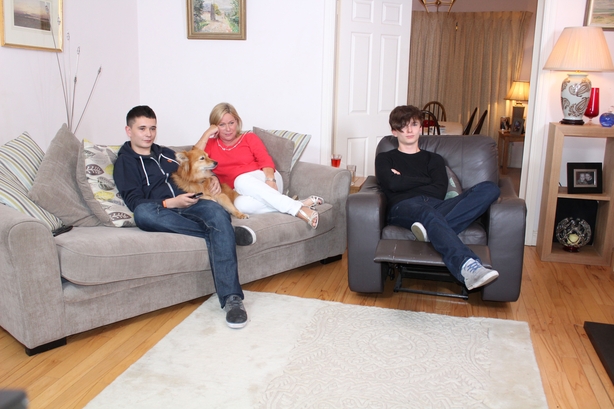 The previous night in Cavan, twins Fergal and Neil Tully - everyone's favourite judging by social media - proved that everyone's a critic. They thought America's Got Talent was just like the X Factor, "only shit".
In Athy, 12-year-old Danielle confused Big Band music for Opera but she showed her mum Laura and dad Des up when she was able to inform them one of the acts was covering a One Direction song.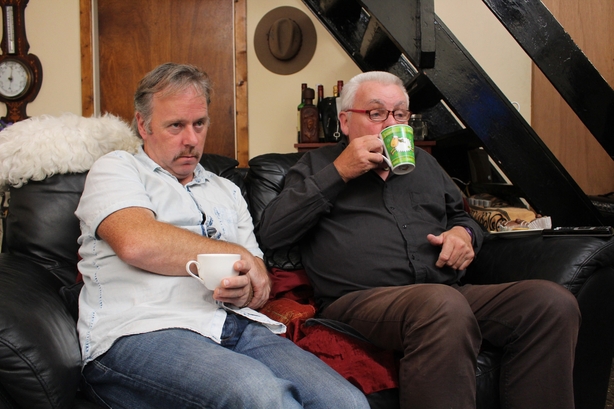 Meanwhile, RTÉ's Six One News coverage of the on-going bus strike wasn't met with too much sympathy by the Ryans in Limerick, with James saying "they should be ashamed of themselves". However, newscaster Sharon Ní Bheoláin's hair did stand out to the two Pauls, in particular Paul H, who said "I love her hairstyle."
Idea for a show! Me watching #GoggleboxIRL with Bosco.....we could call it GobbleBosco! Boom! Telly Gold!

— Dustin The Turkey (@DustinOfficial) September 22, 2016
The final instalment of Gerard Barrett's drama Smalltown, which starred Pat Shortt, triggered an emotional response from young Danielle Grufferty who found it difficult to watch one of the scenes without being moved to tears, prompting mum Laura to say "you're emotional… like your father".
Googlebox Ireland continues next Thursday at 9.30pm on TV3.
RT if you love these two 😂 #GoggleboxIRL #caaavan pic.twitter.com/D0G683nrkN

— Mary Mc Intyre (@Mc1988) September 22, 2016