A soggy bottom and a half-finished amuse-bouches proved to be the undoing of one amateur baker as the fifth contestant exited The Great British Bake Off on Wednesday night. Warning! Spoiler alert!
Val Stones has admitted she is "not a tent baker" after becoming the fifth hopeful to leave the show.
The eccentric 66-year-old retired headteacher was a huge hit with viewers, inspiring headlines including "7 reasons why dancing Val who 'listens' to her cakes needs to win Bake Off", "Who is Val from Bake Off? Probably the greatest person that's ever been on your TV", and "9 reasons that Val Stones is our spirit animal".
Candice Brown was named star baker in Wednesday night's episode, but it was Stones who failed to master pastry week.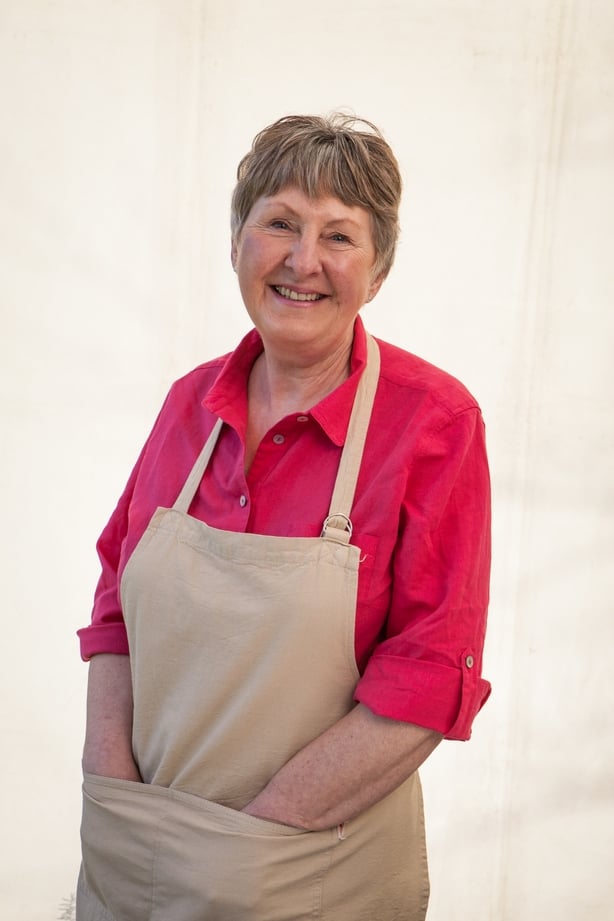 Val has been a favourite with Bake Off viewers 
Speaking after her defeat, Stones said: "I am a reasonably good baker, but not a tent baker."
She won the public's support with her habit of "listening" to her cakes, her love of mid-baking aerobics and her "informal" heartfelt bakes including a Noah's ark bread which was so deformed that Paul Hollywood mistook a giraffe for a chicken.
The grandmother from Somerset said: "I always exercise even when I am making jam, you know you can get 4,000 steps done while making apricot jam."
This is what is sounds like, when Val's dove cries. 😪 😪 😪 #GBBO pic.twitter.com/IGg01piUjl

— British Bake Off (@BritishBakeOff) September 21, 2016
She added: "I have been called eccentric but I feel that I have reached the age in my life when I can say what I like, and get away with it - nannas can get away with it. The bakers call me nanna Val."
Stones presented judges Mary Berry and Hollywood with the first "soggy bottom" of the series, coming second-last in the technical challenge with her Bakewell Tart.
"We had to wait a while for it, didn't we?" Berry joked.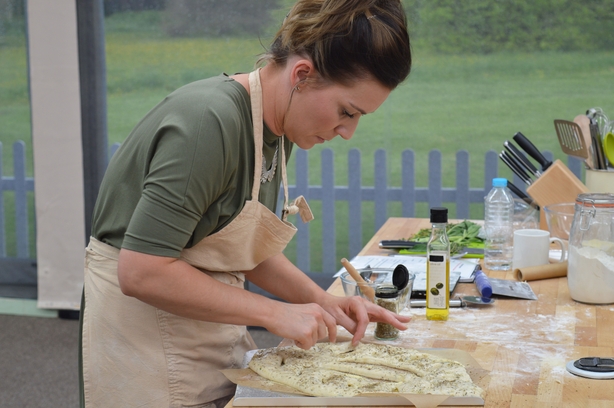 Candice adding the herbs to her dough
The amateur baker also had a difference of opinion with the judges over her breakfast pastries after presenting pecan and maple syrup pin-wheels and apple and sultana topped cinnamon swirls which were labelled "underdone".
"I actually like them a little bit soft in the middle," the grandmother protested. "It's how our family like them."
Her fate was sealed when she did not get to the end of the showstopper challenge, leaving 12 amuse-bouches still in the oven as she ran out of time.
Stones was philosophical, explaining: "Of course I was disappointed but you have to just go with it. Somebody has got to have a soggy bottom, so it might as well be me."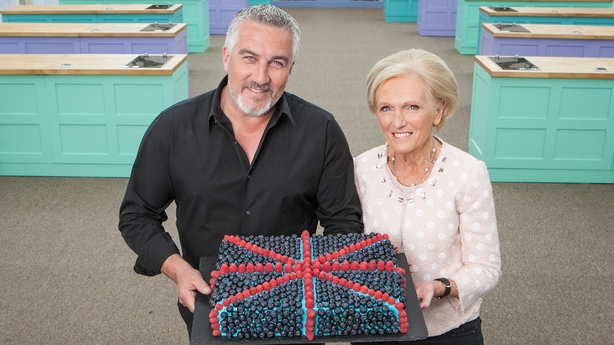 Paul Hollywood and Mary Berry
She also admitted to enjoying her time in the tent with Hollywood.
"I had some lovely times with Paul as I was always a bit cheeky with him," she said.
Brown, a 31-year-old PE teacher from Bedford, created "delicious" Danish breakfast pastries in the signature challenge and came second in the technical.
But it was her showstopper which really blew the judges away, as she presented the judges with sausage meat, black pudding and apple amuse-bouches.
Hollywood gave her "10 out of 10" for presentation and called her flavours "spot on".
Val Stones will join Jo Brand on The Great British Bake Off: An Extra Slice on Friday September 23 at 9.30pm on BBC Two.