New RTÉ2 comedy drama Can't Cope, Won't Cope went down a treat with audiences as it premiered on Monday night with the show qucikly becoming one of the top trending topics on Twitter and winning widespread praise for its realistic depiction of young Irish women.
Can't Cope, Won't Cope centres on two girls from Cork living in Dublin, who begin to drift when one spirals out of control.
The six-part series, starring Amy Huberman, A Date For Mad Mary's Seána Kerslake and Traders' Nika McGuigan, kicked off on Monday night with a double-header and continues next week.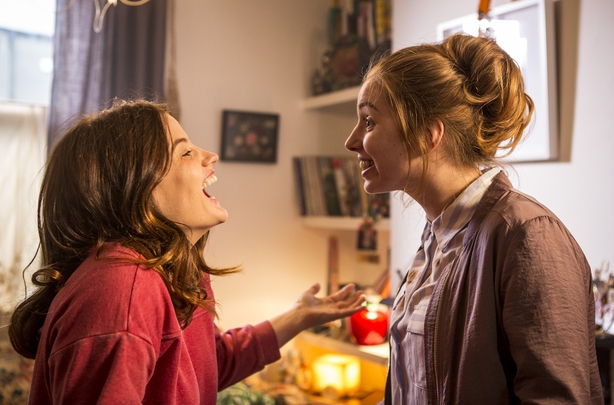 The feedback from viewers has been mostly positive in particular over the show's accurate portrayal of the lives of twenty-something girls. One commentator hailed it as the "new Pure Mule", others said it makes them nostalgic for their partying days, and others labelled it their "new favourite show."
Refreshing 2 See REAL girls on Irish television. Only watching it did I realise how deprived of that I've been. It's ACE! #cantcopewontcope

— Caitriona Ennis (@Caitriona_Ennis) September 19, 2016
Loved #cantcopewontcope. Take a bow @SeanaKerslake! Great stuff.

— Louise O' Neill (@oneilllo) September 19, 2016
I loved #cantcopewontcope on #RTÉ2. It was so good it made me nostalgic for vodka-fuelled nights ending in vomit pools and broken shoes.

— Laura Slattery (@LauraSlattery) September 19, 2016
10 mins into Can't Cope Won't Cope and I already have a new favourite show 😂🙈

— khaleesi (@IsMiseKayleigh) September 19, 2016
'Can't Cope, Won't Cope' bloody brilliant ⭐️ next 'Pure Mule' #Irish #TV

— Lady Chaol-Ghleann (@LadyChaolGhlean) September 19, 2016
"I'm going to need you to pass me some toilet paper please."

Worringly enough, this is some astonishingly relatable telly #CantCopeWontCope

— Emer NicDhiarmada (@EmieMack) September 19, 2016
Decided to stay in and order 3in1s on my birthday and watch #cantcopewontcope and I couldn't be happier with my decision!

— Sarah Corcoran (@ImSarahCorcoran) September 19, 2016
Watching #cantcopewontcope on the bus and I kind of wish these came out daily #cantcopewontcope

— Janica (@JanicaRibeiro) September 20, 2016
Never thought I would see anthing like my average nights out on rte 😂 #cantcopewontcope

— Daniel Considine (@dannyconsy93) September 20, 2016
Of course, not all comments were so positive. The Irish Times gave it a mixed review, praising the acting chops of the two leads in particular Séana Kerslake which remarked that she "doesn't just grab your attention as Aisling – she wrestles it to the floor and has her wicked way with it."
However it concluded the show "seems to slip drunkenly between two stools" of broad comedy and darker drama.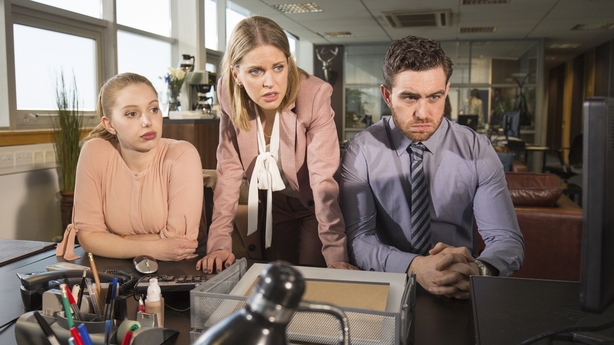 On social media there was a notable gender divide in the reaction. A few male commentators were less than bowled over, with some viewers dubbing the show "forgettable" and "purile".
Taped it, watched it, instantly forgot it.  #cantcopewontcope

— E.L. (@mschiyabelle) September 20, 2016
Purile #cantwatchwontwatch again #cantcopewontcope

— Ciarán Garvey (@wildgarv) September 20, 2016
Well that was shit. Just about Irish women being brats, drunk and rough. #cantcopewontcope

— Newshub Ireland (@Newshub_Ireland) September 19, 2016
.