Ahead of the global screening of a documentary about their free gig in Havana earlier this year, Rolling Stones frontman Mick Jagger says the band could have gigged there before but had reservations because the country is still "not a free place".
Havana Moon is a film about the band's free gig in Havana last Good Friday when half a million Cubans turned out to see the rockers perform for the first time in the Cuban capital.
The documentary is one of a pair in fact, along with Olé Olé Olé! which follows the band on their 2016 tour of Latin America, and including a segment on in their Havana concert.
"A lot of my friends, going back three, four, five years, were saying, "Why don't you do a concert there?" the 73-year old singer recently told The Sun.
Jagger is keenly aware that forms of repression still abide in Cuba. "Recently, there was an amazing month for Cuba. You had the Pope, Obama, Major Lazer and then the Stones, all there. But you'd have to ask Cuban people whether they're feeling anything or not.
"It's not a free place, you're still not allowed to say what you like, you're still not allowed to assemble and you're not allowed much internet access. It appears to the outside world that this is a liberated place but I don't know the answer to that."
The musician visited Cuba in 2015 in advance of the band's Havana performance.
"I'd always wanted to go. I have a house in the Caribbean and kept thinking, "I've got to go before it changes". So I went last October/November with some friends . . .  just Havana.
"It was very quiet, off season, really lovely, and I went to a lot of music clubs to get a feeling of the place. I met a few people and got the feeling of how it would be if we played there, whether it would be exciting and what people thought. I was scoping it out but also having a really good time."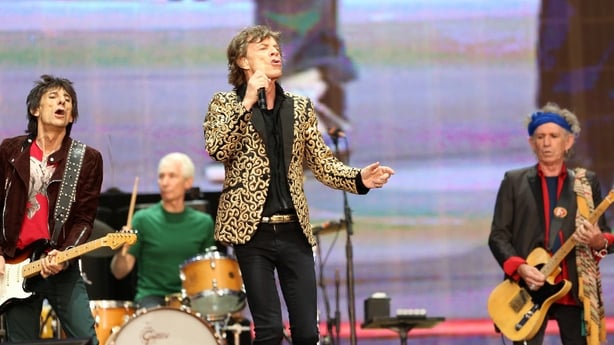 Cuba was not the most repressed country in which the veteran rockers have played. "We went to Poland in 1966 . . .  a weird one," Jagger recalls. "It was a much more repressed state than Cuba."
We need your consent to load this YouTube contentWe use YouTube to manage extra content that can set cookies on your device and collect data about your activity. Please review their details and accept them to load the content.Manage Preferences
An unusual cinematic event, Havana Moon plays for one night only in selected cinemas throughout the world on September 23. "Finally the times are changing, Cuba we are so happy to be here," Jagger tells the crowd during the film, describing his band-mates as  "The Revolutionary Ronnie Wood…Charlie Che Watts….Compadre Keith Richards"
Jumpin' Jack Flash, It's Only Rock 'n' Roll', Paint It Black, Honky Tonk Women, Start Me Up, Brown Sugar, You Can't Always Get What You Want and  (I Can't Get No) Satisfaction feature on the set-list of Stones' hits performed in Havana.