Robbie Coltrane stars as a comedian in the twilight years of fame who is engulfed by allegations of historic sexual abuse in new Channel 4 drama National Treasure.
The Scottish actor plays Paul Finchley, a veteran comedian coasting towards retirement, while still hugely admired and emulated by up-and-coming comedians.
Acclaimed screen-writer Jack Thorne has written the drama, which begins on Tuesday night and is set in a side of the entertainment industry with a shady background of historic sexual abuse.
Once the other half of a comedy duo, Finchley has a difficult relationship with his one-time partner in stand-up. Meanwhile, his daughter has long-term addiction problems and suffers from depression, while his wife (Julie Walters) relies on her devout Catholicism to see her through.
National Treasure sees Coltrane playing his first role since Murderland in 2009. "A lot of people said don't touch it, Rob,"  the Scottish actor recently said of the new Channel 4 series. "It's poisonous, it's not going to do you any good. Then I got the script and I thought, 'Oh yes!'"
Now 66, Coltrane is famous for his role as Hagrid in the Harry Potter films. The young Coltrane played a minor role in the Neil Jordan film, Mona Lisa, which also starred Bob Hoskins and Michael Caine.
He won three best actor Baftas for his role in the detective series Cracker, which ran from 1994-1996. The actor also won the Evening Standard Peter Sellers Award for Comedy in 1991 and was awarded an OBE in 2006.
Coltrane has been rarely interviewed and resists the publicity jaunt. One thing is certain, he is proud of his Harry Potter work. "Kids come up to you and they go: 'Would you like to sign my books?' with those big doe-eyes. And it's a serious responsibility."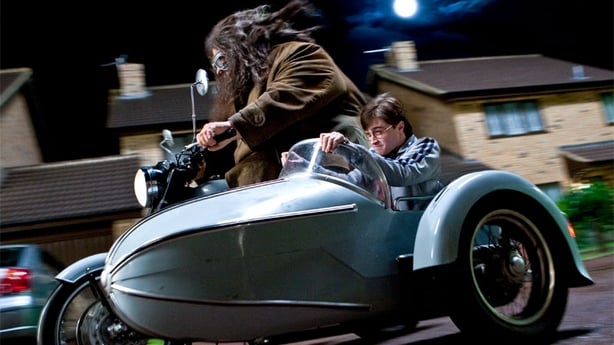 Coltrane in Harry Potter and the Deathly Hallows
Coltrane has battled alcoholism and there were tough times back in 2003 when he checked into the Priory after the end of his marriage to sculptor Rhona Gemmell. "Booze is my undoing, " he once said. "I can drink a gallon of beer and not feel the least bit drunk."
We need your consent to load this YouTube contentWe use YouTube to manage extra content that can set cookies on your device and collect data about your activity. Please review their details and accept them to load the content.Manage Preferences