Amy Schumer has vowed never to lose weight for a film role again, after having to lose weight for her movie Trainwreck.
Comedian Schumer was told by movie bosses that she had to lose weight for the role.
The American revealed that she was pressured into losing weight for the romantic comedy.
Speaking on tonight's episode of The Jonathan Ross Show, Schumer speaks of how becoming a Hollywood star has changed her.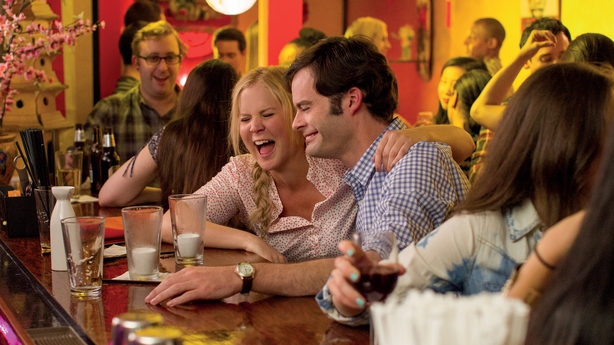 Schumer starred in Trainwreck alongside Bill Hader
"The only change was that it was explained to me before I did that movie (Trainwreck) that if you weigh over 140 pounds as a woman in Hollywood, if you're on the screen it will hurt people's eyes," she declares."I didn't know that so I lost some weight to do that but never again", she said.
The request for the 35-year old actress to lose weight came despite her writing the film in which she drew on her own experiences to create the character, also called Amy.
The star has vowed that she will never again look to lose weight in order to take on a role.
Amy Schumer addressing the crowd during her Dublin show
Schumer, who was in Dublin last month for a show in the 3Arena, recently released a tell-all book about her life, titled The Girl with the Lower Back Tattoo.
In it, she recalls how she went from living in luxury as the daughter of a furniture magnate, to poverty when her father fell ill.
Speaking to Jonathan Ross tonight, she jokes about her change in fortunes. "I was a rich kid and then at 12 all of a sudden we were barely eating a goat around the fire".