RTÉ 2fm's Dave Fanning and Today FM's Ian Dempsey are among the new inductees into the PPI Radio Awards Hall of Fame.
The veteran presenters, along with South East Radio owner Eamonn Buttle and Downtown Radio country music legend Trevor Campbell, were honoured for their outstanding contributions to the industry at a ceremony in the Broadcasting Authority of Ireland's offices in Dublin on Friday afternoon. 
Congratulations to the fastest talking man in radio and the absolute legend that is @Davefanningshow

❤️📻🎉 https://t.co/AOlEUCGfbJ

— RTÉ 2FM (@RTE2fm) September 16, 2016
Congratulating Fanning, RTÉ 2fm boss Dan Healy described him as "a pioneer - the great voice of music and popular culture in Ireland". 
At today's ceremony Fanning, who next year will be four decades in the business, joked that he was delighted the award had come at "the halfway point of my career".
He said that "every single time I've gone into work I've loved going into work" and said he's "never regretted one minute of it".
"If I won the Lotto tomorrow I would definitely still do this," he added. "Absolutely no question."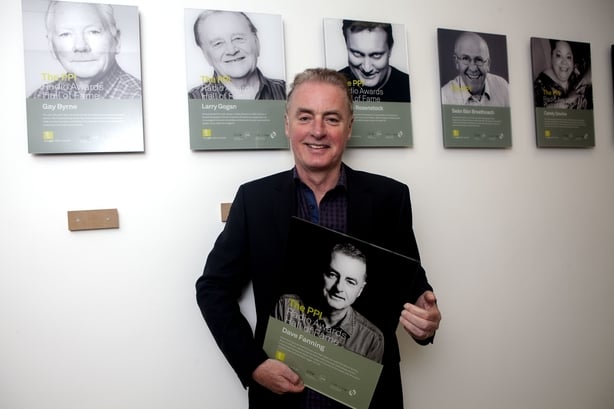 Previous recipients of the honour include a host of well known names including Gay Byrne, Marian Finucane, Aine Lawlor, the late Gerry Ryan and Tony Fenton, Mario Rosenstock and Joe Duffy.
Speaking to RTÉ Entertainment at the ceremony, Ian Dempsey said that he was "delighted and a little bit surprised" at today's honour.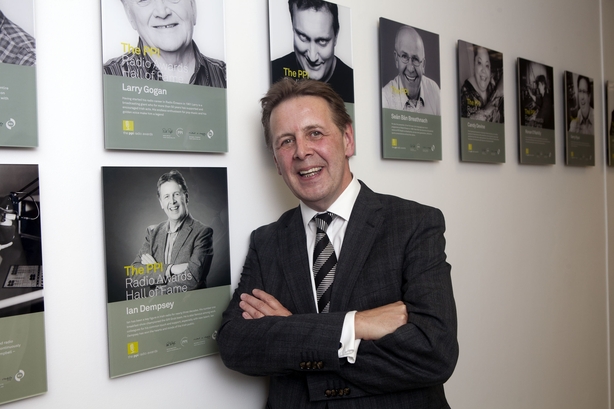 "I wanted to be involved in radio and I'm one of the lucky ones who was able to realise my dream. I was born at the right time, I made the right moves, I met the right people and I made it in most mornings....I want to keep doing it until I can't." he said.
Iano also revealed that as a tribute to his late colleague and friend, he wore Tony Fenton's cuff links to the ceremony, which read 'Thank God it's Friday'.
Congratulations Iano. Horse and cart of a man @IanDempsey

— Dáithí Ó Sé (@daithi_ose) September 16, 2016
Ah would ya look at him! Freshfaced, Bowie obsessed, great hair- 1980 @IanDempsey was always gonna be a #halloffamer pic.twitter.com/qBGhBukDW3

— TheAntonSavageShow (@AntonSavageShow) September 16, 201
Downtown Radio's Trevor Campbell - or 'Big T' as he's known to listeners - joked that the award was making him feel old but admitted that "to be honest it hasn't quite sunk in there yet". 
"I looked at myself in one of those big shaving mirrors in the hotel this morning and thought, 'If they're ever going to give you an award, it's getting near it!'" he laughed.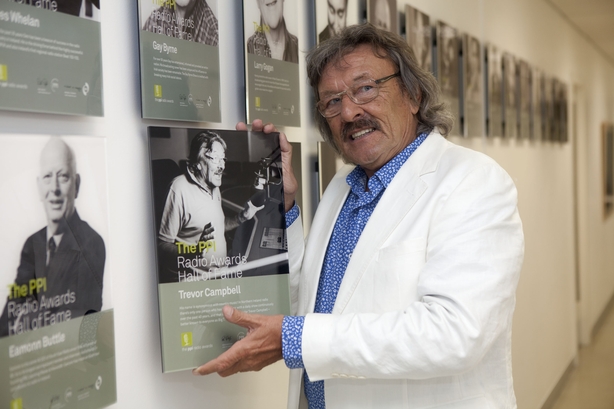 This year he celebrates forty years in broadcasting and he commended the PPI for including honourees from stations around the island of Ireland in today's list, saying "it's super to have recognition".
South East Radio's Eamon Buttle also expressed his delight at today's honour saying "I'm very happy and very chuffed. It's a very personal moment for me."
The Hall of Fame inductions come ahead of this year's PPI Radio Awards, which take place in Kilkenny on Friday October 7.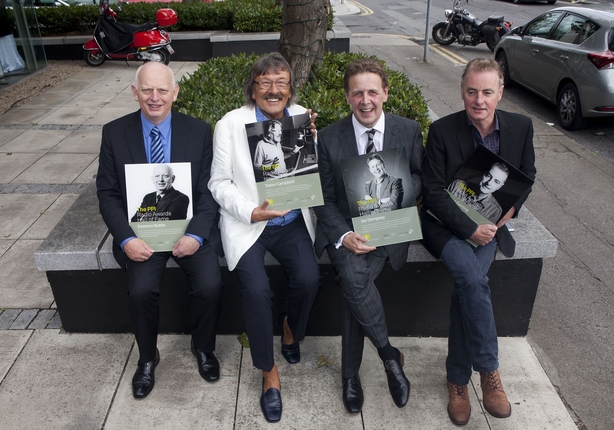 RTÉ radio shows have received 36 nominations across the various award categories. Among the shows to be included are 2fm's Breakfast Republic, the news programmes The Morning after Bataclan and The Late Debate - Government Formation and the documentaries After the Music - The Daughters' Story and Dick Farrelly: A Quiet Man.