Multi award-winning actor Jeremy Irons has said that film stars have to sell their soul to win an Oscar these days.
Speaking at the BAFTA's Life In Pictures event, he said "It's never about how good you actually are but about whether it's your time".
The actor, who himself won an Oscar for Best Actor in 1991 for his performance in Reversal Of Fortune, said, "Nowadays you have to sell your soul for it, fly around everywhere and buy everyone flowers".
The 67-year-old, who owns Kilcoe Castle in County Cork and who also has a house in the Liberties area of Dublin, said he was shocked to receive his own Academy Award, as he didn't think his character in the film represented "his time".
"I was at the ceremony practising my losing face," he said, "When my name was called out I thought I had heard it wrong".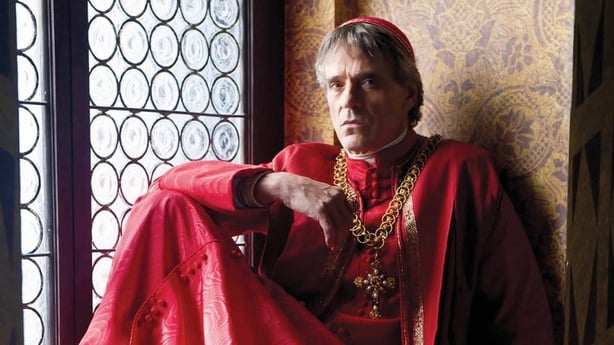 Irons starred as Rodrigo Borgia in The Borgias
"I kissed everyone in sight, including Madonna, who I didn't even know, and I tried to get at Michael Jackson but couldn't reach."
He was given the award for his portrayal of Claus von Bulow, who in 1979 was accused of attempting to kill his wife.
He said "There was something very exciting about having a possible murderer over for dinner".
Irons went on to reveal his less than happy experience providing the voice of the evil lion Scar in Disney's 1994 classic The Lion King.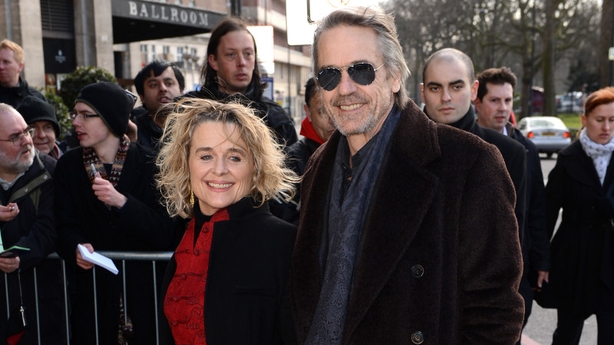 Irons, alongside his wife, Irish actress Sinead Cusack
"I always thought when you do voice-over acting you watch the film and talk along to the animation's moving mouth," he said. "But when I got there, I just had a storyboard to look at and a rough idea of the lines, so I was expected to play around and come up with words while the animators sketched me, the writers took down lines they liked and cameramen filmed".
"When I saw the final result I was horrified to see this scrawny hunched old lion next to James Earl Jones' muscular and proud Mufasa".
"I realised this must be how I came across and I was very hurt," Irons joked to laughter from the Life In Pictures' audience.