Veteran 2FM disc-jockey Larry Gogan has said he still talks to his late wife Florrie every day since her passing 14 years ago.
In a poignant interview with the Today with Sean O'Rourke show on RTÉ Radio 1, Larry revealed that himself and his late wife were inseparable since first meeting as teenagers.
"She was only 15 when we fell in love, and we started going out together when we were about 18. We were married at 21. She was 60 when she died of breast cancer," Gogan said.
Gogan added that Florrie would listen to his radio show every day, and that he still talks to her daily.
"I still talk to her every day, all the time. She listened all the time every day to every programme I did," he said. "She liked anything I did, but she'd give out about your choice in music."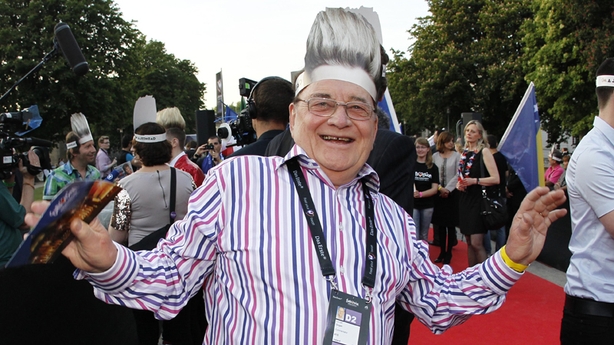 Gogan currently presents a two-hour weekend show on Saturday's and Sundays on 2FM, which features the legendary Just-A-Minute Quiz and Golden Hour.
Along with an industry honour at the Meteor Awards several years ago, back in 2005 the much-loved presenter was also awarded the highest accolade of the Irish music industry when he was presented with an IRMA Honours Award in recognition of his outstanding contribution to Irish music.
On the night he was presented the award by his long-time Terry Wogan and today he reminisced fondly about his time working alongside the late broadcaster.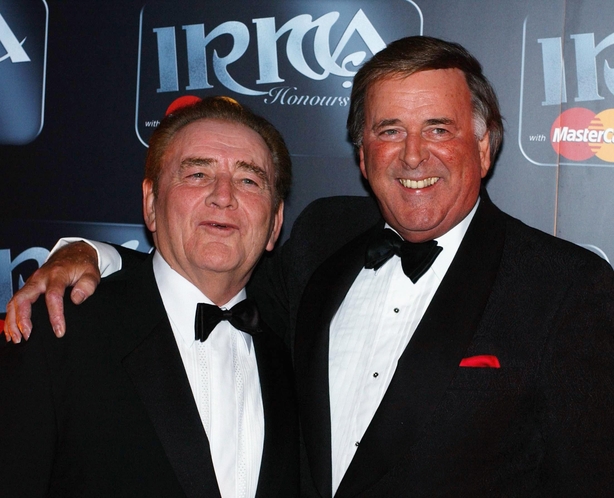 Larry said Wogan he was always "full of mischief" when they would run into each other at the Eurovision.
"I started [working in RTÉ] the same day as Terry Wogan actually. I was never on the staff of RTÉ, he was a staff man, he was a senior announcer, I was always a freelancer, and then of course I used to meet him all the time at the Eurovision when he did the BBC commentaries and I did the commentaries for RTÉ... He was full of mischief," Gogan said.