This is indeed the season of  fruitfulness, mellow and otherwise, when it comes to new books about to flower or just now budding. There's everything from Banville and Barry and the Boss, to Emma Donoghue. Paddy Kehoe and Harry Guerin pick ten new books.
1 John Banville - Time Pieces: A Dublin Memoir
Hachette, October
John Banville's poignant ode to Dublin explores his early years, when, accompanied by his mother, he would customarily travel to the capital from his native Wexford on his birthday, December 8, the Feast of the Immaculate Conception. At 18, he moved to Dublin to work for Aer Lingus, living in a dilapidated flat in Upper Mount Street, where he would see Patrick Kavanagh on his perambulations around the area. Thereafter he began to write the fiction which ultimately made him one of the greatest novelists of our times, and a career crowned by the Man Booker Prize win for The Sea in 2005. Time Pieces vividly explores childhood and memory – that 'bright abyss' in which 'time's alchemy works.' Accompanied by images of the city by photographer Paul Joyce.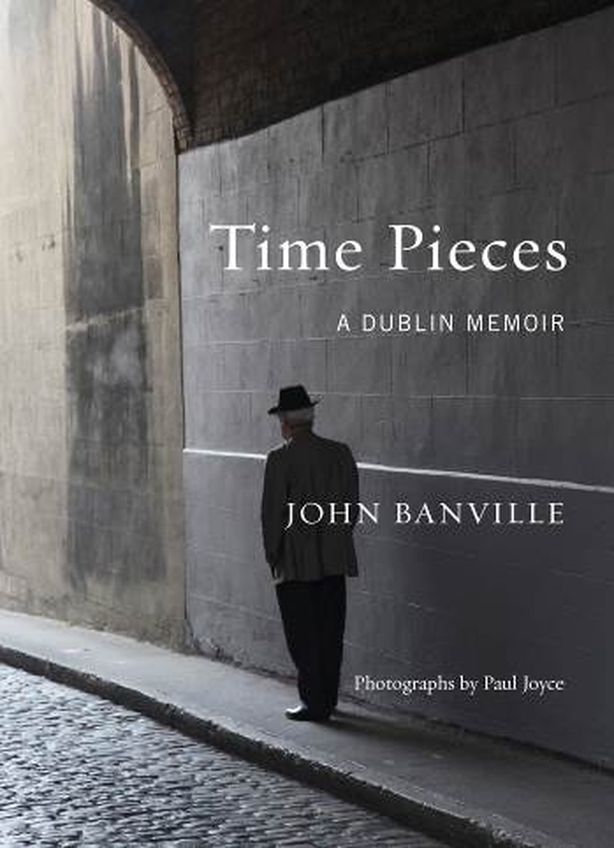 2 Lee Child- Night School
Transworld, November
Child's force-of-nature hero Jack Reacher turned 20-books-old with last year's Make Me, but the adventure didn't live up to that milestone, so both author and avenger need to be back in the best of form in November's Night School. If the opening lines are anything to go by - "In the morning they gave Reacher a medal. And in the afternoon they sent him back to school"- the omens are good. Night School is another origins story which takes us back once again to Reacher's time in the army and reunites him with harder-than-nails series regular Frances Neagley. It's 1996 and they're in Hamburg on the hunt for an American traitor and Islamic terrorists. Given that the European backdrops worked brilliantly in 2006's The Hard Way and 2014's Personal, here's hoping that Hamburg is also Reacher's kind of town.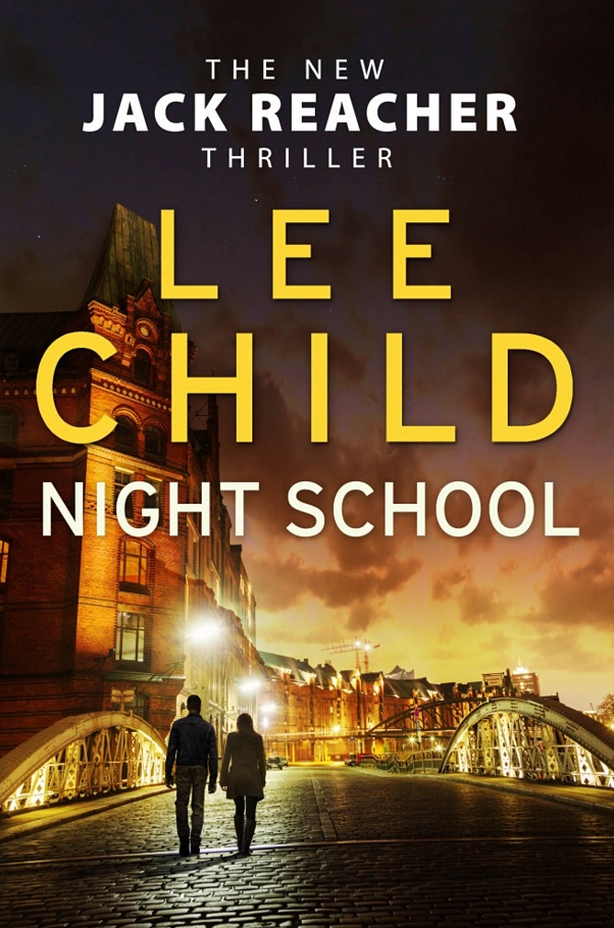 3 Donal Ryan- All We Shall Know
Doubleday, September
Melody Shee's marriage to Pat began passionately, but three miscarriages later, the discovery that her husband has been seeing prostitutes has effectively destroyed their relationship. Melody, the protagonist-narrator of the piece, has herself done something which is fated to cause even more damage. She tells Pat that she is pregnant, and not by him, he walks out on her and thus her new maternal existence effectively begins with Melody on her own, aside from her helpful father. The heap of trouble builds incrementally until it almost blocks the very doors of our protagonist's existence. She anticipates the birth with mixed feelings, and befriends a young Traveller woman. Ryan - who won much acclaim in 2012 for his first-published novel The Spinning Heart - delves deep in terms of ideas and psychology in his brave new novel.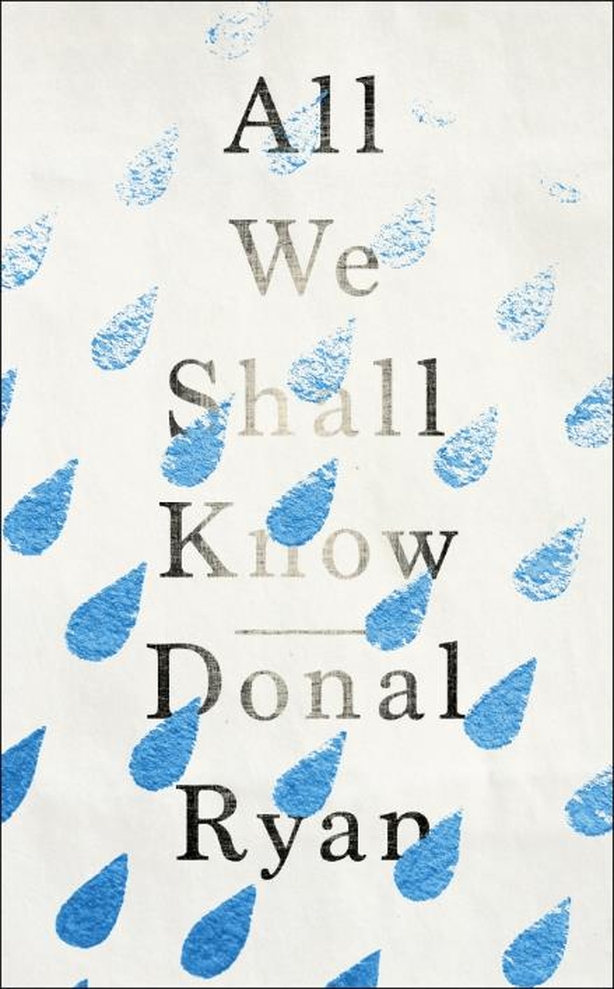 4 Paul Vidich- An Honorable Man
No Exit Press, September
These longer, darker nights always lend themselves to spy thrillers and Paul Vidich makes his debut with this cat-and-mouse Cold War story. It's 1953 and in Washington DC CIA man George Mueller has been tasked with tracking down a mole. But the deeper Mueller burrows, the more suspicion focuses on him - and time is running out. Bestselling Irish author John Connolly has given An Honorable Man his seal of approval - it left him with "a warm satisfied glow" - and Stephen Schiff, writer of TV espionage hit The Americans, is also a fan. If it's good enough for them . .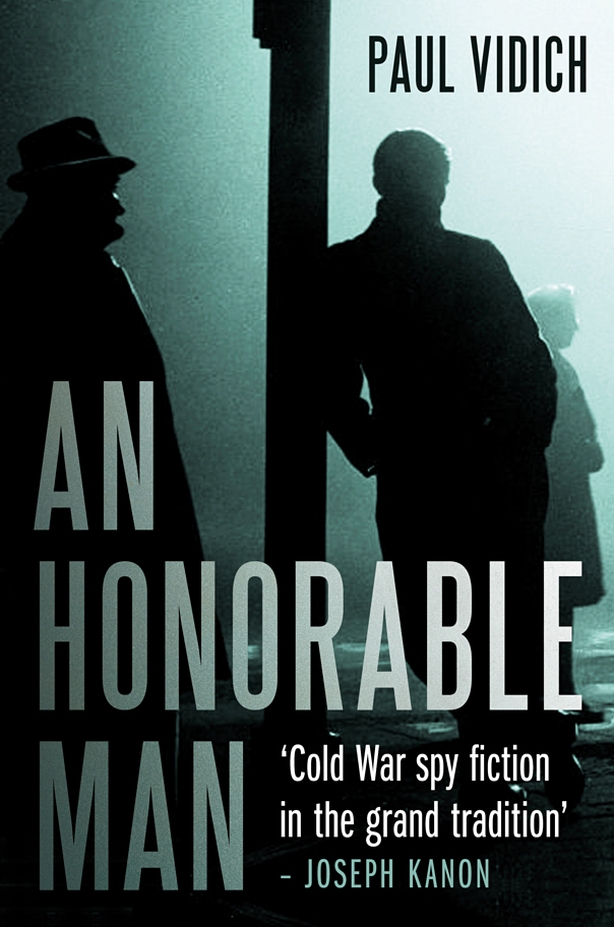 5 Alan O'Mara - The Best is Yet To Come
Hachette, September
Cavan footballer Alan O'Mara's book comes with the subtitle A Memoir about Football and Finding a Way through the Dark. Three years ago, at the age of 22, O'Mara spoke out about his battle with depression which led him to contemplate suicide. Only the thought of his parents and the pain he would assuredly cause them prevented him from taking his own life. In The Best is Yet to Come, he tells his story. The GAA star discovered that the only way out of the darkness is to ask for help. Earlier this year, Alan founded Real Talks to facilitate discussions on the importance of mental health, effective communication, personal leadership and resilience in schools, the workplace, sports teams and other communities. Meanwhile, Kerry footballer Kieran Donaghy's What Do You Think of That? Is due on October 20 from Trinity Mirror. Also, in the Sports Memoir category, look out for Tyrone footballer Cathal McCarron's sensational autobiography, Out of Control.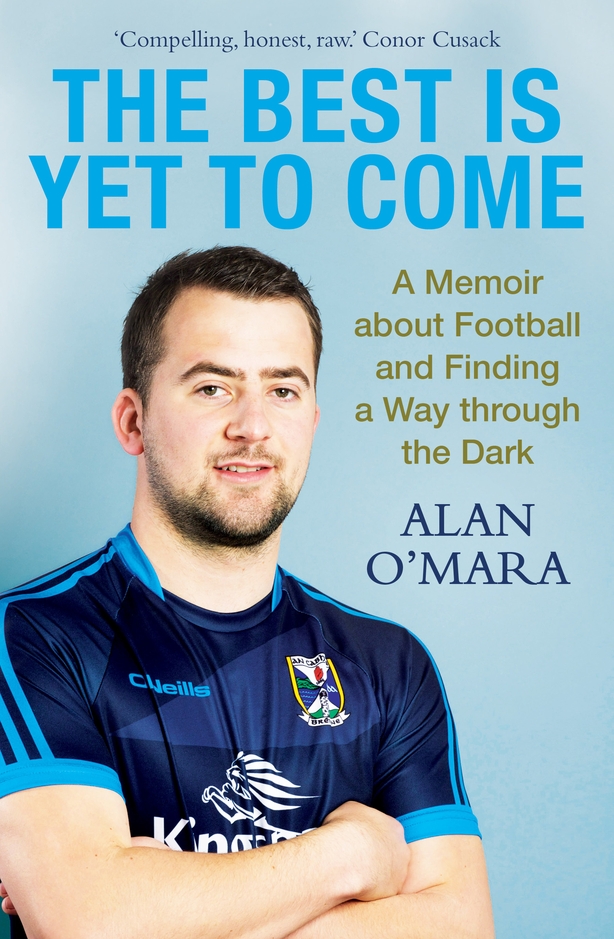 6 Bruce Springsteen - Born to Run 
Simon & Schuster, September
Bruce Springsteen has described his autobiography, Born to Run, as a story of "poetry, danger, and darkness." The book will be released internationally, shortly after his 67th birthday on Sept 27. The Boss spent seven years writing it, commencing in 2009 following his performance with the E Street Band at the Super Bowl's half-time show. The story evokes boyhood in Freehold, New Jersey and recounts "his relentless drive to become a musician, his early days as a bar band king in Asbury Park, and the rise of the E Street Band".
"Writing about yourself is a funny business," Springsteen has declared. "But in a project like this, the writer has made one promise, to show the reader his mind. In these pages, I've tried to do this." In a 2014 interview with The New York Times, Springsteen numbered the American fiction writers Cormac McCarthy, Philip Roth and Richard Ford among his favourite authors. "I love the way Richard Ford writes about New Jersey," the musician said. "The Sportswriter, Independence Day and The Lay of the Land are all set on my stomping grounds and, besides being poignant and hilarious, nail the Jersey Shore perfectly."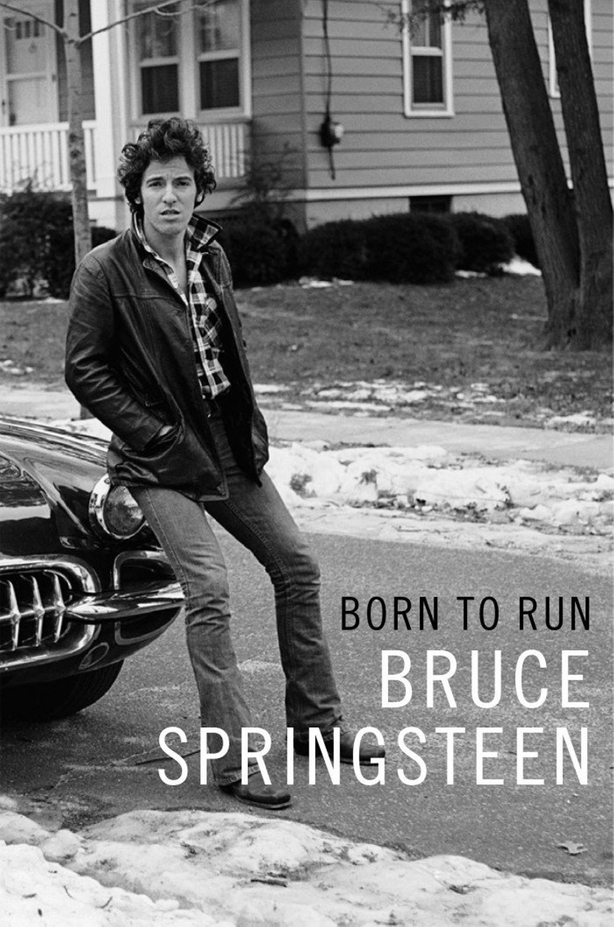 7 Metallica - Back to the Front
Simon and Schuster, September
If you're interested in the heavier end of things, then is the visual history of the thrash icons' classic 1986 album Master of Puppets and the tragic tour that followed. As the quartet basked in the glory of becoming the go-to-band for teenagers around the world, bassist Cliff Burton was killed in a bus crash after a show in Sweden. Along with hundreds of previously unseen photographs, the book includes an afterword by Burton's father, Ray. Also, in terms of music memoir, watch out for Not Dead Yet, Phil Collins' recollections, due from Penguin Random House in October.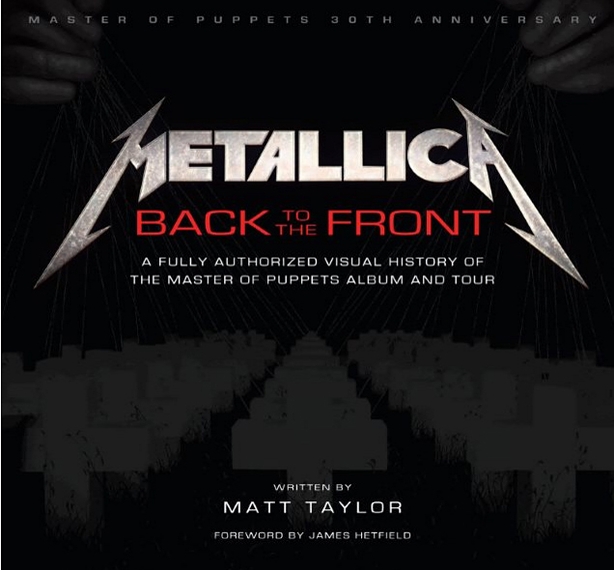 8 Sebastian Barry - Days Without End
Faber & Faber, October
Having signed up for the US army in the 1850s, aged barely seventeen, Thomas McNulty and his brother-in-arms, John Cole, go on to fight in the Indian wars and, ultimately, the Civil War. Orphans of terrible hardships themselves, they find these days to be vivid and thrilling, despite the horrors they both witness and are complicit in. Set in Wyoming to Tennessee. Comparisons with Cormac McCarthy are, it seems, valid, in terms of violence and brooding atmosphere. The twice Man Booker-nominated author will undoubtedly charm his many readers once again.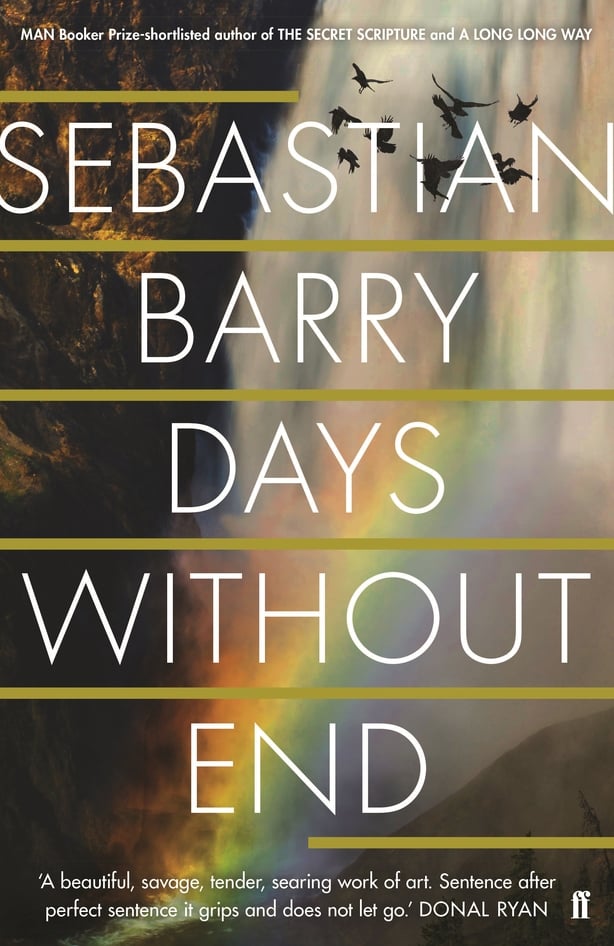 9 Emma Donoghue - The Wonder
Picador, September
Emma Donoghue is best known for her novel Room which, in its film adaptation won a Best Actress Award for Brie Larson in the Oscars. Set in a village in 1950s Ireland., Donoghue's new novel is  described as a story of "love pitted against evil in its many masks and of a child's murder threatening to occur in slow motion before our eyes". Anna is a girl who has stopped eating but mysteriously remains alive. Lib is the English nurse charged with determining whether Anna is a fraud.
10 Georges Simenon –  The Snow Was Dirty
Penguin Classics, November
The Snow Was Dirty –  La Neige était Sale in the original French - first saw the light of day in 1948, and was adapted for film in 1954. It is unquestionably one of Simenon's most acclaimed novels, usually filed under his romans durs, or `hard novels' category. 19-year-old Frank is a thug, a thief, son of a brothel owner - gets by surprisingly well despite living in a city under military occupation. During a bleak, unending winter, he embarks on a string of violent crimes. The novel, brilliantly translated by Howard Curtis, is described as `a brutal, compelling portrayal of a world without pity; a devastating journey through a psychological no-man's land.' And always the dirty snow, the heaps of snow that look rotten, with black patches and embedded garbage ... unable to cover the filth. 'Among the best novels of the twentieth century' enthused The New Yorker. `So noir it makes Raymond Chandler look beige,' according to The Independent while John Banville has called it `an astonishing work.' The creator of Inspector Maigret had other strings to his bow (and then some.)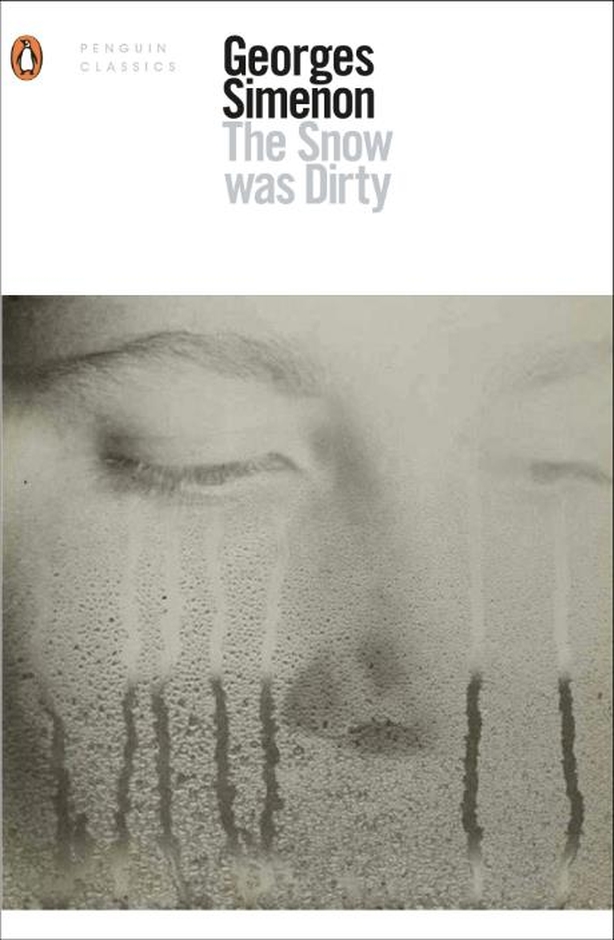 10