TV presenter Elaine Crowley has revealed that she put on two stone because of anxiety about being asked to take part in Celebrity Operation Transformation.
"I worried so much about it I didn't stop eating, and I put on two stone. I had to lose what I gained, so there was no way back," she told RTÉ Entertainment.
Crowley got a bit of a shock when she received the phone call asking her if she wanted to participate in the series, along with her fellow team leaders, broadcaster Brenda Donohue, celebrity lawyer Gerald Kean and comedians Karl Spain and Katherine Lynch. 
The presenter of TV3's Midday began to worry herself  "into all this weight gain which is a problem to be addressed", adding, "there was no coming back now, I'm not after getting this fat for nothing!"
. @ElaineCrowley talks about gaining weight after being asked to take part in #CelebOT. https://t.co/ikcYpSItPO pic.twitter.com/KyLHPffAop

— RTÉ Entertainment (@RTE_Ents) September 5, 2016
Yet she is still asking herself  "why the hell I'm getting into this, because I never watch the show, it's terrible to admit to it. But I had no idea what I was letting myself in for, I'd never realised the popularity of it. I'm always up for a challenge and I like to do things I'm terrified of. I'm really afraid of heights, but I've done things like charity sky-dives and abseils and everything. I think I must be a bit of a masochist."
Crowley said she has very clear boundaries about what she will and won't do on the show. "As long as I'm happy with what I'm doing and it's all going to plan and my plan is working then I don't care."
Her sister along with friends are taking part too in their own way. "I've just got a message from my sister, she lives in a village called Banteer. They are setting up a little run for themselves to walk every night and encourage the neighbours to do the same."
The TV3 broadcaster has never felt under pressure to look, or dress a certain way when on air. "It's my work mode, it's like donning a uniform," she said. "It's things like pictures and photo shoots that really knock me off kilter. But in terms of TV, I've never felt pressure to lose weight externally anyway, inside maybe."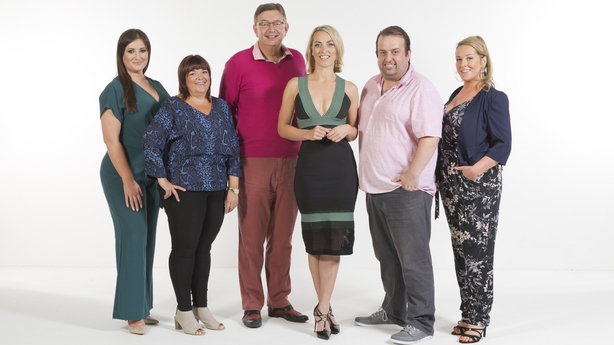 Gerald Kean said "yes" immediately on getting the call. He knew he was in trouble physically, although mentally he was fine. "I was in bad way. Simple tasks like getting out of the couch in front of the TV, getting in and out of the car. I was stiff, I was too heavy, there was no convincing required on this one."
Comedian Karl Spain had ideas about losing weight anyway before the producers rang him. "It was something I'd planned on doing anyway." On New Year's Day, he contemplated losing weight and getting more healthy, "but that's been my resolution since New Year's Day 1994."
When the producers phoned, it seemed the perfect excuse. "I'd have the pressure of people watching and knowing I'm doing it and all eyes will be one me, so I'll have to be on my best behaviour."
Brenda Donohue was swayed to take part by her kids. "They kind of said 'go for it, mum you'd be a great leader.' So they kind of convinced me, to be honest." She felt a huge fear about exposing herself, "having to stand on the scales, putting that figure out there. Your bingo wings are on display, your backside is on display, everything, absolutely huge personal fear. "
She found the fitness test at DCU really tough. "For everybody, their own weight is such a personal thing. Brenda also felt "a little bit ashamed that I'd let my body go to such a state."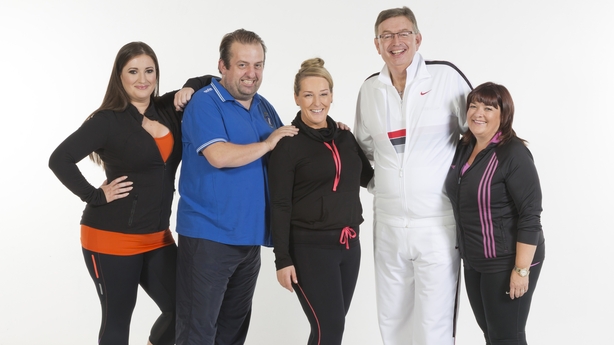 The Operation Transformation plan is live now at www.rte.ie/ot Viewers are invited to sign up to the website and follow the plan of the leader that they most identify with. The Ray 'Darcy Show is the radio partner.
Celebrity Operation Transformation starts on Wednesday September 7 on RTÉ One at 9.35pm.