Pop bad boy Justin Bieber has warned the saintly Ed Sheeran not to "mess up" his career by doing 'something stupid'.
Bieber, who worked with Sheeran on the song Love Yourself, has had a series of scrapes and run-ins with both the media and fans over the past few years while the touchy-feely Sheeran is nothing but sweetness and light to both a predatory press and his adoring fan base.
After praising Sheeran's talents, Biebs told Nick Grimshaw on BBC Radio 1: "Let's hope he doesn't . . . we gotta make sure he doesn't do something stupid to mess it all up."
"Me and Ed aren't super close but he's someone who I consider a friend and I really appreciate his music." he went on.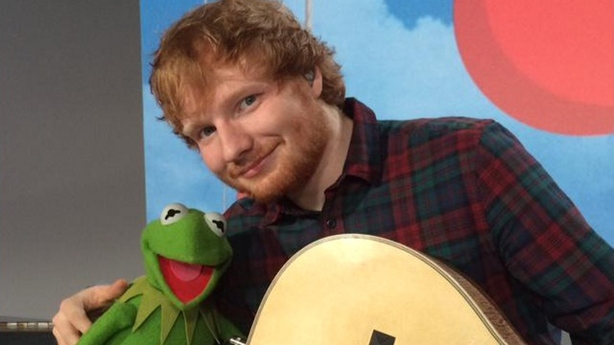 Ed: he's cuddly!
"Me and Ed aren't super close but he's someone who I consider a friend and I really appreciate his music.
"I appreciate who he is as a person. He's an inspiration to a lot of young people - he makes awesome music that people are inspired by and that people laugh to, cry to and I think it's important in music to have those people who bring the emotion out of you.
"There's something about him that just makes you like him. He's very likeable and very, very talented"
Bieber said that he and Sheeran found "a sweet spot" when they were working together. "I think that he knows what sounds good range-wise in my vocals and he's got his ear to the streets.
"He's very relevant but knows his stuff at the same time so he brings in stuff that he grew up listening to into what he's making now which is really neat."
Beiber performed a range of acoustic songs for BBC Radio's Live Lounge session, among them 2Pac's Thugz Mansion and his own Major Lazer collaboration Cold Water.
We need your consent to load this YouTube contentWe use YouTube to manage extra content that can set cookies on your device and collect data about your activity. Please review their details and accept them to load the content.Manage Preferences
However, it was his take on Tracy Chapman's Fast Car, a song that has become somewhat of an unofficial national anthem in Ireland over the years, which seems to have impressed fans the most.