Victoria Beckham has revealed some of her past insecurities in a letter to her teenage self including concerns about her weight and appearance - though she jokes that when she eventually meets her future husband she's "the famous one".
The letter was written for a feature in the October issue of Vogue called What I Wish I'd Know during which she gives advice to her eighteen year old self.
She admits that things were a struggle for her, in particular concerns she had about her appearance.
"I know you are struggling right now. You are not the prettiest, or the thinnest, or the best at dancing at the Laine Theatre Arts college. You have never properly fitted in, although you are sharing your Surrey school digs with really nice girls. You have bad acne."
"You think the principal has put you at the back of the end-of-year show (in a humiliatingly bright purple Lycra leotard) because you are too plump to go at the front. (This may or may not be true.)".
However things certainly worked out fine, as she later got to perform in the the most successful girl-group of all time and landed a date with a certain footballer.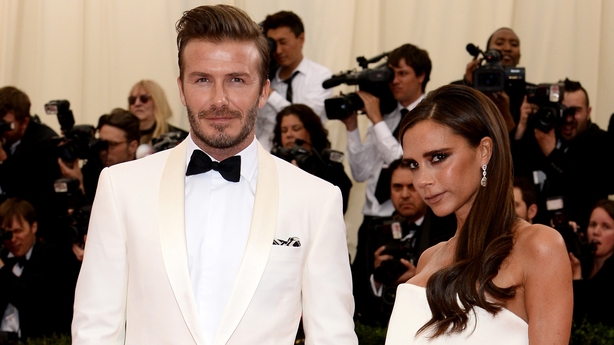 The former Spice Girl joked that when she met David in 1999, she is "the famous one" and her date will "ask for your number". Mind you the rest of the details of how they met seem a tad unclear as she had a drink of two.
"And yes, love at first sight does exist. It will happen to you in the Manchester United players' lounge - although you will get a little drunk, so exact details are hazy."
She also shares some advice that might have helped her along with her marriage to the former footballer - "Learn more about football, especially the offside rule".
The 42 year old fashion icon also pokes fun at her many wardrobe-disasters down through the years.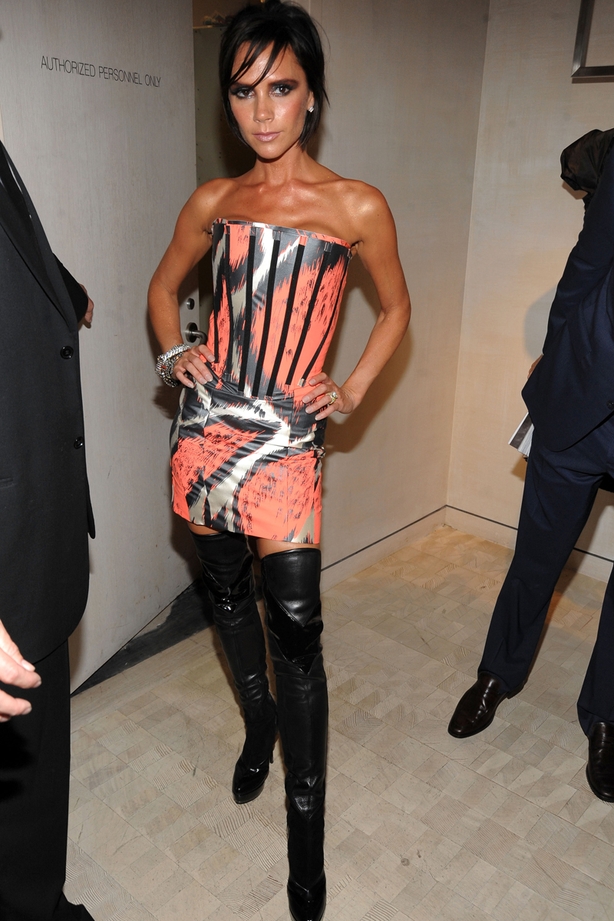 "You are going to have so much fun with your clothes - PVC catsuits; chokers that say absurd things; weird spiky blonde hair. It will never occur to you that you appear ridiculous. You will turn up at awards ceremonies resembling a drag queen"
"But I look back at you and smile. I love the fact that you will feel free to express yourself."