He may have played a cold-eyed serial killer in hit TV drama The Fall but Jamie Dornan says he would be more worried about his friends seeing him as naughty billionaire Christian Grey in 50 Shades of Grey.
The Holywood (Co Down) star is due to appear in two more instalments of the movie adaptation of EL James' novels of designer smut and speaking on tonight's Late Late Show, he said that none of his friends have seen Fifty Shades of Grey and he wouldn't want them to either.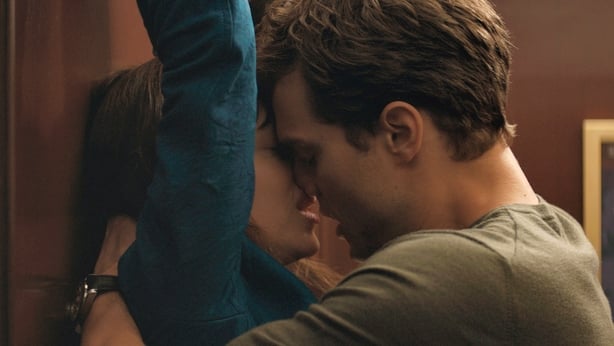 "I'm just thinking about some of my mates here and I would never want to go to see them in that movie!" he tells host Ryan Tubridy.
"It would be no different. Why would they want to see me like that? None of them have seen it. I think a couple came to the premiere in London actually but with wives and girlfriends," he says.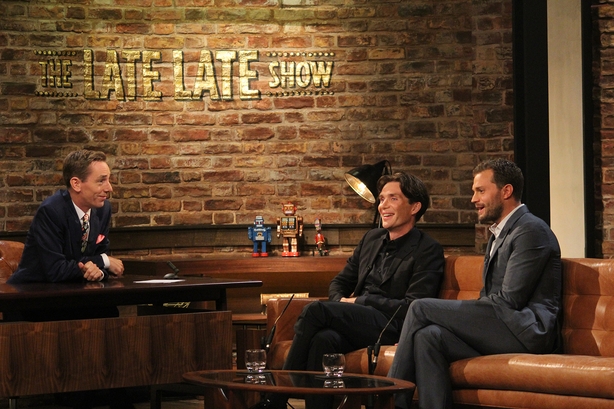 34-year-old Dornan, who will shortly be returning to our screens in The Fall, also tells Tubridy that fame hasn't changed him. "The fame aspect that comes with being a working actor does not intrigue me in the slightest."
"I think something like being Irish helps, and my friends. There's just no allowance for it . . . in your life, no matter what happens or how much notoriety you gain through your work, the fundamentals of your life don't change.
"I hope not. Your wife, your kids, your family and your friends, all that stuff, the stuff that makes you, doesn't change. On nights like this when you go to a premiere and it all seems crazy, it's all very heightened but every day is totally normal. It's just a job, you go to work and do your job and then that's it."
Dornan was in Dublin for the premiere of his new movie Anthropoid with co-star Cillian Murphy and the dream team, dropped into RTÉ for a pre-recorded interview for The Late Late Show, which makes an Olympian-sized return this Friday night.