Alex Fegan's charming and life-affirming film Older Than Ireland got its first outing on TV last night and viewers who missed it in the cinema last year have been singing it's praises.
The landmark documentary, which was funded by the Irish Film Board, looked back at 100 years of life through the eyes of 30 Irish centenarians and was a huge hit with critics and cinema-goers alike when it was first released.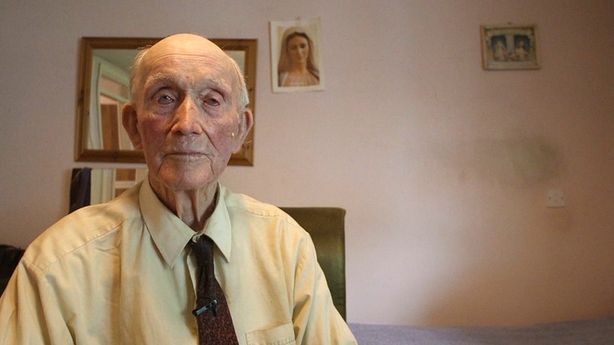 The documentary charts the social and political changes in Ireland over the turbulent past century through the testimony of a host of colourful characters.
Among the stars were quick-witted 104-year-old Dubliner Bessie Nolan ("everyone should die at 70"), who's rarely without her tipped cigarettes, 113-year-old Kathleen Snavely, originally from Co.Clare but who later emigrated to the States, and Galway woman Mary Kilroy, aged 101, who when asked about the afterlife said "no one ever wrote back to tell us anything about where they went to. They couldn't write I suppose."
Bessie in particular was a huge hit with RTÉ One viewers, who described the stylish and no-nonsense lady as "a legend" and "my new hero", while another said that she "deserves her own series".
Everything from their schooldays and first kiss to the Civil War and spouses was touched on and TV viewers last night were full of praise for the film's wit and touching moments which is now available on the RTÉ Player here for the next twenty-four hours.
Still thinking about #olderthanireland this guys first kiss story was the winner. #brilliant pic.twitter.com/Ap5RMvWS6m

— Mary Doherty (@reddog3411) September 1, 2016
#OlderThanIreland Very engaging. Amazing people, funny, intelligent, wise, imaginative and oh so entertaining. Well done @rte

— Betty Kehoe (@aislingdesigns) September 1, 2016
What a brilliant programme 🙌🏽👏🏼 #olderthanireland

— Noëlle Lynch (@noellelynch_) September 1, 2016
What a beautiful insightful documentary #olderthanireland I miss my Gran & nana tonight.If you're still lucky to have them, cherish them ❤️

— Kathryn Thomas (@gokathrynthomas) August 31, 2016
"Nobody expects things to go wrong - but they do go wrong. Whether you like it or not." Devastating.

Incredible show. #olderthanireland

— Eoghan McDermott (@eoghanmcdermo) August 31, 2016
What an amazing programme #olderthanireland - "none of us knows what's coming to us". Heartbreaking but inspirational. @RTEOne

— Eileen Whelan (@Eileenwhelanrte) August 31, 2016
Enchanted by the very stylish Bessie Nolan, aged 104, who still smokes her Superkings in #olderthanireland tonight. Brilliant television.

— Tom Doorley (@tomdoorley) August 31, 2016
A big "Awww" in our house when they said some of the stars of #OlderThanIreland have passed away since the programme was made. RIP

— Des Cahill (@sportsdes) August 31, 2016