Mark David Chapman, who gunned down John Lennon on a New York street in December, 1980, has been denied parole for the ninth time.
A three-member New York state parole board panel rejected Chapman's appeal meaning that he will stay in prison for at least two more years. reports People magazine.
He is currently serving 20 years to life in the maximum-security Wende Correctional Facility in Alden, New York, after pleading guilty in 1981 to second-degree murder.
According to a statement shared with People, the parole panel wrote, "The Board of Parole commends your acceptance of responsibility and vivid characterization of your crime as premeditated, selfish and evil,"
It continued: "In spite of many favorable factors, we find all to be outweighed by the premeditated and celebrity seeking nature of the crime.
"From our interview and review of your records, we find that your release would be incompatible with the welfare of society and would so deprecate that seriousness of the crime as to undermine respect for the law."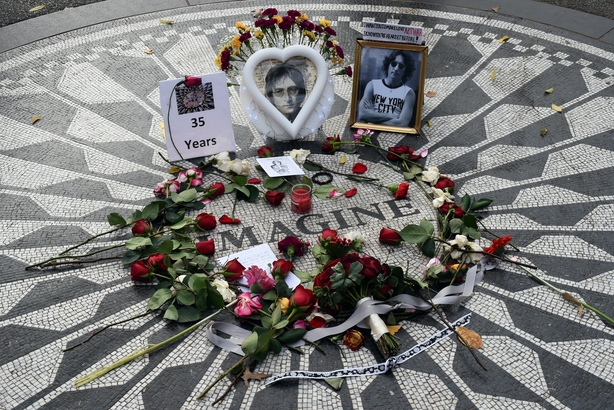 The memorial to John Lennon in Central Park, near the Dakota Building
Lennon was shot in front of his wife, Yoko Ono, by Chapman outside of the Dakota apartment building on Manhattan's Upper West side, where the couple lived.
Despite being the site of her husband's murder, in a 2015 interview, Ono said she would never relocate from the apartment.
"It's very, very difficult for me to think about Chapman," she said. "Especially because he doesn't seem to think that was a bad thing to do… One thing I think is that he did it once, he could do it again, to somebody else. It could be me, it could be [son] Sean, it could be anybody, so there is that concern."
Chapman has previously admitted that he considered shooting Johnny Carson or Elizabeth Taylor, but that Lennon's address across the street from Central Park was more accessible.