Pop star John Newman has said that he hopes his battle with a brain tumour will raise awareness and give hope to those also fighting cancer.
The Love Me Again singer was diagnosed with a benign brain tumour in 2012, which was then removed successfully.
However, Newman confirmed earlier this month that medics subsequently found a second tumour when the singer went for a routine MRI scan and 
The Brit Award-nominated singer is set to undergo surgery and radiotherapy to remove the latest cancerous cells.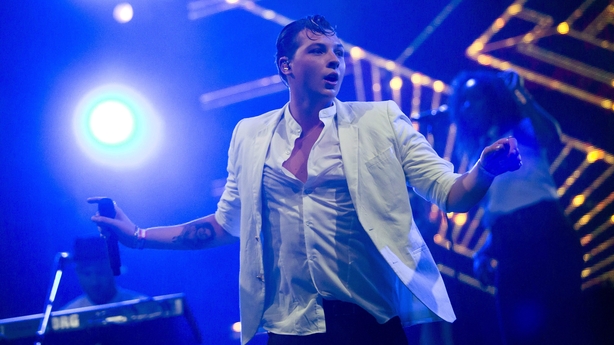 Newman, on stage performing in Hungary
Speaking to the Sun on Sunday's 'Fabulous' magazine, the 26 year-old said "I'm worrying about the six weeks of radiotherapy, which will wipe me out"
"I kind of expected it to come back as it was so big and bad the first time" he said.
"It's right that I'm bringing attention to brain cancer to raise awareness", he said, "there are people in far worse situations than me and I want to give them a bit of hope".
Whatever life brings you, be strong,always positive, love everyday like it is your last and smash it out the fuuuuckin park!! 2016baby!!!

— John Newman (@JohnNewmanMusic) August 3, 2016
Newman also revealed how he turned down a role on a TV talent show to concentrate on his music career. He said, "I recently got offered to be (a judge) on The Voice UK".
"I just like making and releasing music. I think the show is incredible but I don't regret saying no".
"If it's right, it'll come again in the future".