Terrence Malick's new documentary, Voyage of Time features in the line-up of new films premiering at the Venice Film Festival which begins this coming Wednesday, August 31.
The film was originally developed by Malick 40 years ago as an exploration of the origins of life on Earth, and he continued to tinker with the project in the decades since. Elements of the film were actually incorporated into his Palme d'Or-winning The Tree of Life. The documentary was threatened by a 2013 lawsuit from one of the film's financiers, who alleged Malick had "forgotten" about Voyage of Time and used the funds on other projects.
The lawsuit was settled in 2014, and two versions are believed to be in existence, an Imax format with narration by Brad Pitt, and a conventional 35mm with Cate Blanchett. Venice will reportedly showing the Blanchett version.
Irish history gets a look in the Nick Hamm-directed The Journey which centres on the friendship between the so-called Chuckle Brothers, Ian Paisley and Martin McGuinness.
There are also new films from Tom Ford, Damien Chazelle and Derek Cianfrance among the highlights. Venice's opening film this year will be Chazelle's Hollywood musical La La Land which stars Ryan Gosling and Emma Stone.
The Cianfrance-directed The Light Between Oceans was adapted from ML Stedman's novel about a lighthouse keeper who discovers a baby adrift in a lifeboat. Michael Fassbender and Alicia Vikander are the stars..
Tom Ford's Nocturnal Animals stars Amy Adams as a woman sent a manuscript of a novel by her ex-husband. The movie also stars Jake Gyllenhaal.
The Jackie Kennedy biopic - simply called Jackie - is directed by Pablo Larraín and follows the one-time first lady, played by Natalie Portman in the traumatic days immediately after her husband's assassination. Meanwhile, the Mel Gibson-directed Hacksaw Ridge stars Andrew Garfield as conscientious objector Desmond Doss, who won the Medal of Honour during the Second World War for his brave achievements as an army doctor.
The Magnificent Seven remake, directed by Antoine Fuqua, is the festival's closing film following its premiere at Toronto the same week.The Venice film festival opens on 31 August and runs until 10 September.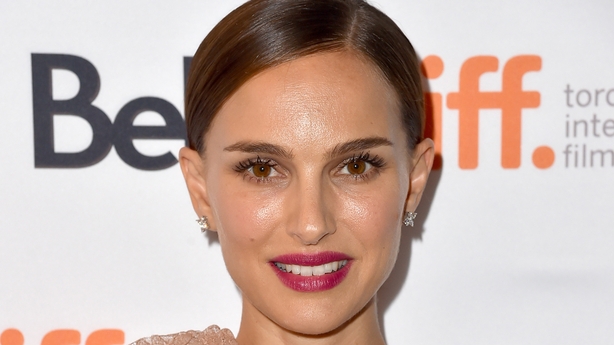 Natalie Portman plays Jackie Kennedy in new biopic
We need your consent to load this YouTube contentWe use YouTube to manage extra content that can set cookies on your device and collect data about your activity. Please review their details and accept them to load the content.Manage Preferences