In October, author Colm Tóibín will read Oscar Wilde's De Profundis in its entirely at Reading Jail, where the playwright and writer Oscar Wilde once served a notorious two-year prison sentence. The novelist will read Wilde's celebrated love letter on October 16.
 "Until three years ago, Reading gaol, where Wilde served most of his sentence, was used as a place of incarceration for young offenders, " Tóibín wrote in yesterday's Guardian newspaper, following a visit to Reading Jail (or Gaol) "The cells still have bunk beds, a small table and two seats riveted into the wall, and then, closer to the small window, a flush toilet hidden from view. The four corridors that make up each floor radiate from a central vantage point. Thus it is possible for one single member of staff to note any movement in the four corridors."
Wilde was kept In total isolation, first in Pentonville and Wandsworth prisons. For the first month of his sentence, he was tethered to a treadmill six hours a day, with five minutes' rest after every 20 minutes.  At Reading Jail, to which he was moved in November 1895,, he slept on a plank bed with no mattress and he was allowed only one hour's exercise a day. He would walk in single file in the yard with other prisoners but was forbidden contact with them. Wilde slept little, was hungry all of the time, and suffered from dysentery during his incarceration.
Toibín writes how "the creepy cell interiors" at Reading Jail suggest recent use and observes how "the corridors and the general atmosphere in the prison . . make it easy to imagine what it might have been like for Wilde in 1895."
The cells in which prisoners awaited their executions - which Wilde referred to in his famous long poem, The Ballad of Reading Gaol - can still be visited, Tóibín notes. 
Wilde had never expected to be in prison. In 1882, he had visited a penitentiary in Nebraska, after which he wrote about the prisoners. "They were all mean looking, which consoled me, for I should hate to see a criminal with a noble face."
De Profundis, Wilde's celebrated love letter to his lover, Lord Alfred Douglas was written towards the end of his prison term in Reading Jail, when he was bankrupt and his reputation in ruins. Tóibín edited and wrote an introduction for De Profundis and other Prison Writings for Penguin Classics in 2013.
He describes it as Wilde's "greatest piece of prose writing." Also included in the collection is The Ballad of Reading Gaol as well as other letters Wilde wrote from prison. These letters reveal the true effects of incarceration on the people he met. 
An exhibition, Inside – Artists and Writers in Reading Prison can be seen at Reading Jail from September 4 to October 30.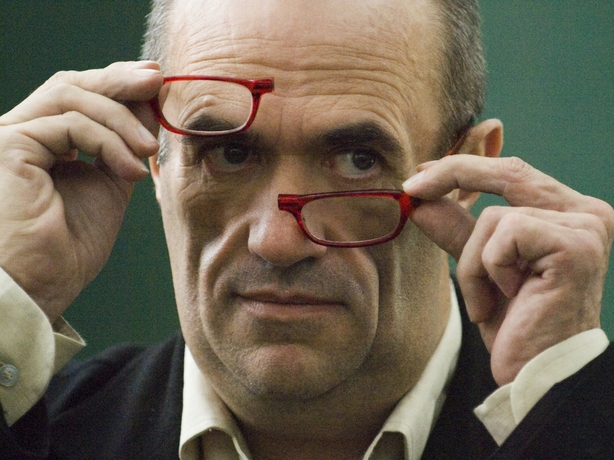 Colm Tóibín: will read De Profundis in its entirety at Reading Jail