Dwayne "The Rock" Johnson is the world's highest-paid actor after raking in an estimated $64.5m in earnings over the past year.
The 44 year old former wrestler more than doubled his earnings from the previous year thanks to his fees for upcoming films Fast 8 and the Baywatch reboot and from the recent box office comedy hit, Central Intelligence which saw his position jump from number eleven to the top spot.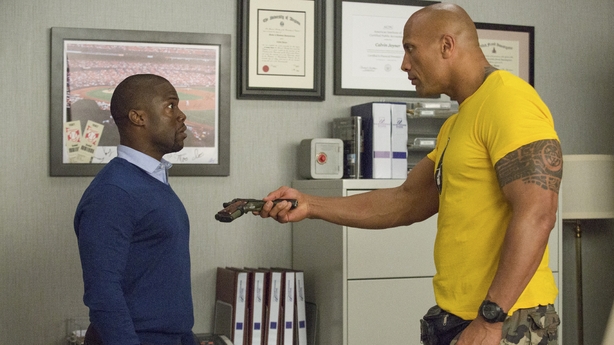 According to Forbes, which compiled the list the amount of Johnson can command has risen sharply after the strong box office performances of his recent films, including the 2015 disaster movie San Andreas,
Johnson expressed his delight at the news, tweeting to his followers that he started out with just seven dollars to his name.
Want to say two things about this.

I started w/ $7 bucks. If I can overcome, so can you.

Waffle House on me!!😂🙌🏾 https://t.co/r3UeQYaLmT

— Dwayne Johnson (@TheRock) August 25, 2016
The Rock snatched the title held for three consecutive years by Iron Man star Robert Downey Jr. who was relegated to ninth place with earnings of $25m last year.
Jackie Chan came in second on the list ($61m) followed by Matt Damon, who enjoyed a big payday after the return of Jason Bourne and the success of The Martian ($55m), Tom Cruise ($53m) and Johnny Depp ($48m) who has been involved in a high profile and costly divorce with Amber Heard.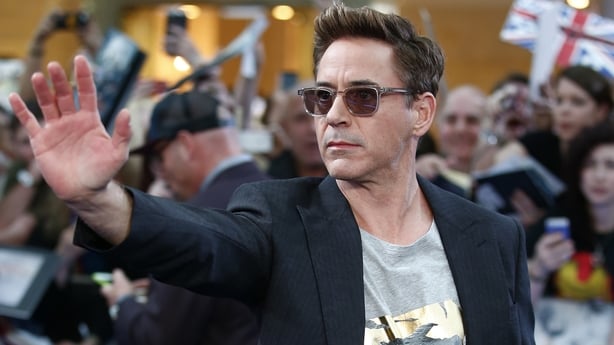 The figures though won't do much to silence the complaints that male actors are better paid in Hollywood than their female counterparts. The five highest-paid actors each earned more than the world's highest-paid actress, Jennifer Lawrence, who received $46 million over the same period.
Lawrence has campaigned strongly on the issue and spoke out after a leak of stolen emails from Sony Pictures showed she was paid less than her male co-stars in the movie American Hustle.
Here is the full list:
1. Dwayne Johnson - $64.5 million
2. Jackie Chan - $61 million
3. Matt Damon - $55 million
4. Tom Cruise - $53 million
5. Johnny Depp = $48 million
6. Ben Affleck - $43 million
7. Vin Diesel - $35 million
8. Shah Rukh Khan - $33 million
9. Robert Downey Jr - $33 million
10. Akshay Kumar - $31.5 million
11. Brad Pitt - $31.5 million
12. Adam Sandler - $30 million
13. Mark Wahlberg - $30 million
14. Salman Kahn - $28.5 million
15. Leonardo DiCaprio - $27 million
16. Chris Pratt - $26 million
17. Will Smith - $20.5 million
18. Amitabh Bachchan - $20 million
19. Matthew McConaughey - $18 million
20. Harrison Ford = $15 million