After a couple of years of studying the importance of being idle, former Oasis frontman Liam Gallagher has confirmed that he has signed a new record deal and will release an album of what he's calling "chin-out music" next year.
The NME reports that Gallagher minor has inked a deal with Warner Bros Records, home to Royal Blood, Biffy Clyro, Foals and Muse.
"Very excited to be signing to the mighty Warner Brothers; looking forward to making some super sweet sounds," Gallagher said. "Keep the faith!"
President of Warner Bros Records UK Phil Christie said, "Liam's one of the all-time greats - brilliant, distinctive, controversial and captivating."
"The album he's currently recording is big, bold and heartfelt, and it feels important and culturally relevant. Such a strong return for one of the UK's most loved artists."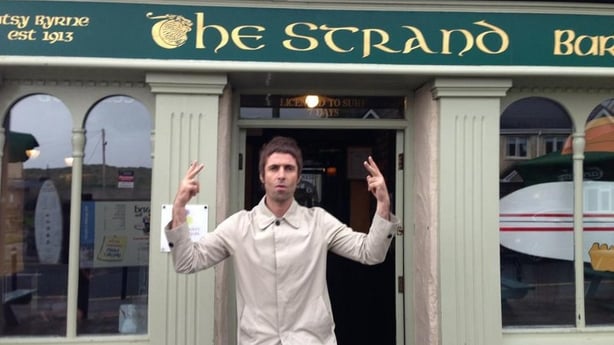 Liam takes the air in Sligo back in 2014
The former Oasis singer was rumoured to be have been working with Snow Patrol's Johnny McDaid on the album.
Gallagher appears on the cover of the new issue of Q magazine and in an interview with the music glossy, he revealed he was recording an album with "two lads I know".
"One's a multi-instrumentalist and he can play anything. Not that there's much to play on these songs. One guitar, acoustic. One guitar, electric. Drum kit, keyboard about that big [measures out 12 inches between his hands]. That's your lot. Proper sparse, really pumping. How it should be. We've demoed some songs."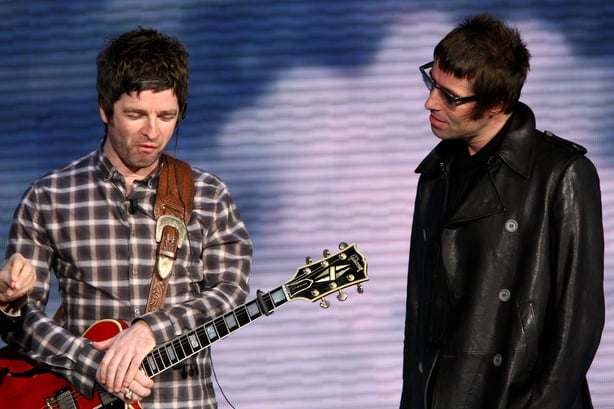 The Gallagher brothers in happier times. Kinda
However, he added that he is not embarking on a solo career. "Everyone should know that. There are just 10, 11 songs I've written that are eligible to be recorded," he said.
"They've got flair, attitude, the melodies are sick and the words are f***ing funny. We'll record them this year and release it next year. It'll shock people. It's a record written by me, that's got all the right ingredients and sounds well tasty.
"You won't be scratching your chin. It's not Pink Floyd and it ain't Radiohead. It's chin-out music."
Liam fronted post-Oasis band Beady Eye between 2009 and 2014. They broke up after releasing two reasonably well-received albums.