The first contestant has been eliminated from the new series of The Great British Bake Off after their Showstopper cake didn't rise to the occasion.
Warning: spoiler alert!
Sixty-seven-year-old church minister Lee Blanfield, the oldest competitor in the seventh series of the hit BBC show, had a torrid time in the kitchen on Wednesday night with his trio of bakes failing to impress judges Paul Hollywood and Mary Berry.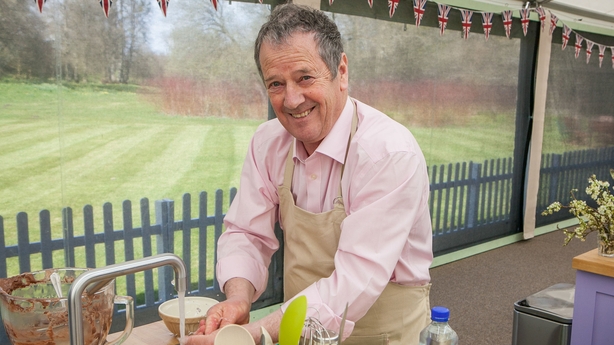 In the Signature bake, the sponge on Blanfield's orange and lemon drizzle cake turned into clumps. Hollywood said the cake, which was based on the Bells of St Clements, had a good taste but an "awful texture".
In the Technical challenge, Blanfield's Jaffa Cakes were lumpy and uneven and he was placed second last with only aerospace engineer Andrew Smyth receiving a lower score.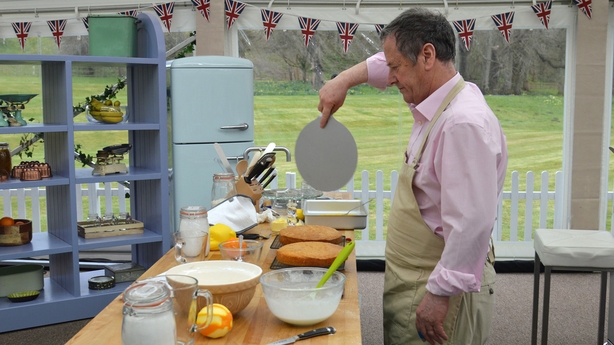 That left Blanfield trying to rescue his place in the series with his Showstopper cake, a strawberry surprise mirror cake covered in a dark chocolate mirror glaze, with ganache and layers of fresh strawberries and strawberry jam.
Hollywood found the sponge "too dry" and questioned the use of fresh fruit in the middle layers. Berry, meanwhile, felt it needed a "lift of cream".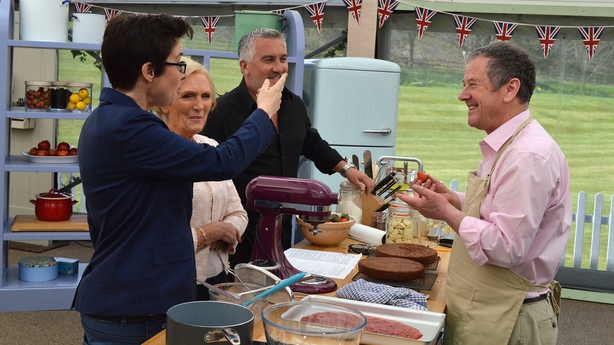 Reflecting on his time on the show, Blanfield said the worst moment was when Hollywood declared "that isn't a Jaffa Cake".
"I was trying to keep a straight face so I didn't give it away that it was mine," he said.
"I've always enjoyed baking and at church I do regular baking demonstrations. I won't show the congregation how to make a Jaffa Cake - I am not going to repeat that experience - I'll buy them a pack instead."
Being the filling in a Mel and Sue Sandwich is one way to put a smile on your face. Commiserations, Lee! #GBBO pic.twitter.com/sTuLX4GO6e

— British Bake Off (@BritishBakeOff) August 24, 2016
Encouraged to take part in the show by his wife of 47 years, Blanfield said he would continue to bake and do demonstrations.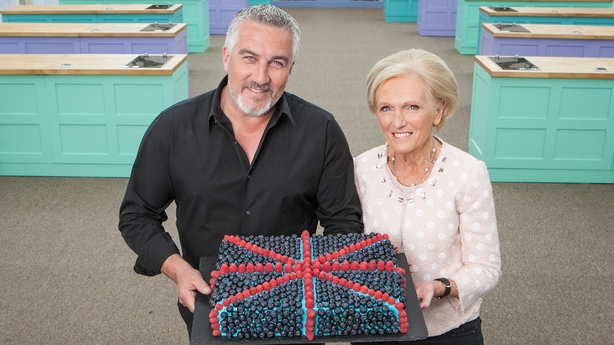 Determined not to leave a bad taste, Hollywood said of Blanfield's exit from the kitchen: "It's very sad, but as I've just been saying to Lee now, you are one of the 12 best amateur bakers in the country. You should be very proud of yourself." 
Jane Beedle, 61, was named the first Star Baker of the new series, thanks to her lemon and poppy seed drizzle cake, and chocolate and orange ganache-covered mirror glaze Showstopper.
Here's what the fans have been saying:
Bad luck Lee! Shame to see you go so early. @Janebbakes - incredible baking! I'm predicting Jane for the final #GBBO

— Martha Collison (@marthacollison) August 24, 2016
Goodbye Lee. In fairness, he didn't bake a cake, he put a strawberry on a bag of flour. #GBBO

— craig stone (@craigstone_) August 24, 2016
Of course Lee leaves first when he's mine in the sweepstake at work. #GBBO #sulking

— Angharad Kate Morgan (@AngharadKate17) August 24, 2016
Still wincing over the fact that Hollywood dunks his Jaffa cakes. #GBBO

— Ian Watts (@wattsoccuring) August 24, 2016
The first #GBBO episode was unbelievably good! 🍰

— Abb❤️ (@abbiee_pf) August 24, 2016
Great British Bake Off 1- us 0. We immediately bought a lemon drizzle cake! #GBBO #givemeallthecake

— Samantha Woodley (@samantha_jane__) August 24, 2016
Judge Hollywood has promised another tight contest in the new series.
"We have a crop of really good bakers this year," he told The Sun. "I think every year the pressure is on them more and more."
"Bake Off gets bigger and bigger and last year we peaked with Nadiya [Hussain] winning," he continued. "This year the standard was very, very good and I can put my hand on my heart and say it has been one of the best-tasting finals we've ever had."