First Dates' Maître D' Mateo Saina has advised singletons looking for love is to stick with the basics and use the "old-fashioned" approach.
The 'Croatian sensation' was at the RTÉ TV autumn launch today where he was asked about dating ahead of the show's highly anticipated second season. And his response was very much a case of not trying too hard to muck up the original formula in order to come up with a distinctive approach.
"Go back to the basics," he suggests. "See that person and talk to the person and if you don't like it then you decide that you're not going to see it (through)".
We need your consent to load this Facebook contentWe use Facebook to manage extra content that can set cookies on your device and collect data about your activity. Please review their details and accept them to load the content.Manage Preferences
And what would his advice be for anyone whose date doesn't work out?
"Keep on walking," he says firmly. "What are you going to do? Cry because it didn't work out? How many of us hit the head against a wall? Keep walking... it's as simple as that.
"Somebody else is there for all of us. It shouldn't be the issue. Keep on searching until you find: that's the best advice I think anyone can give you. Keep on pushing! Keep on pushing. Keep on believing."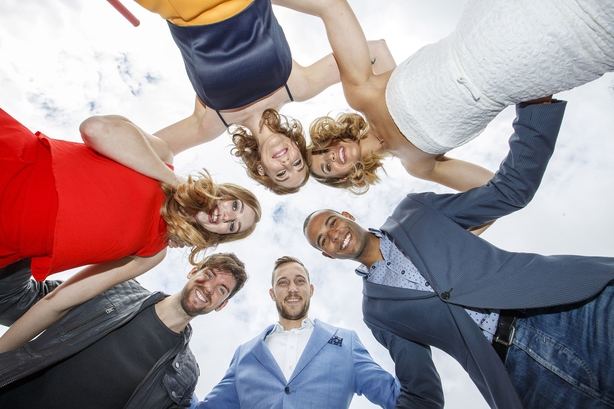 The advice obviously works as Mateo has been with his girlfriend for over five years. He recently revealed that the pair slept together on the first date saying "Of course, what are we waiting for? Here we are five years later..".
As for Mateo's own first date? He wasn't too keen on elaborating too much on his early experience of meeting up with someone for the first time.
"Oh! That was a long time ago," he grinned. "I got [asked] out and I went out, simple as that. It wasn't so formal – going to the restaurant, none of that. It was back in my own city, so that was easy and cheerful, let's call it."
He added: "I guess, compared to this one I had much more relaxation than these guys [on First Dates Ireland] would. When you walk in, you don't know what you're going to get. Is this going to be agony? Is it going to be a joy?
"And you have to sit for an hour-and-a-half over there, look at that person - hoping that you are going to like it!"
First Dates Ireland returns later in the Autumn to RTÉ 2.