It's Dancing, Dates and Daniel as RTÉ launched its new Autumn TV season with a major emphasis on new investment in Drama.
The main focus of the launch was on a trio of brand new dramas, which the broadcaster says represents it's biggest spend in this area in six years.
The highlight is Striking Out, a four-part drama starring Amy Huberman and Neil Morrissey. The drama tells the story of a solicitor, played by Huberman, who sets up her own practice after her fiancé and colleague, played by Rory Keenan, cheats on her.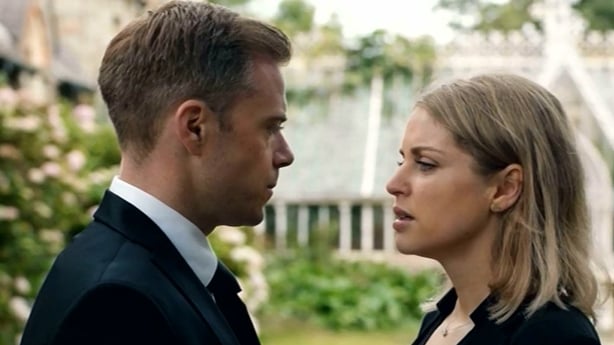 Another new drama slated to appear is Acceptable Risk, a six-part thriller starring Elaine Cassidy and written by written by Ron Hutchinson, an Emmy-award winning LA-based screenwriter while Resistance, is a War of Independence drama from the makers of the recent 1916 drama Rebellion which goes into production in the coming months.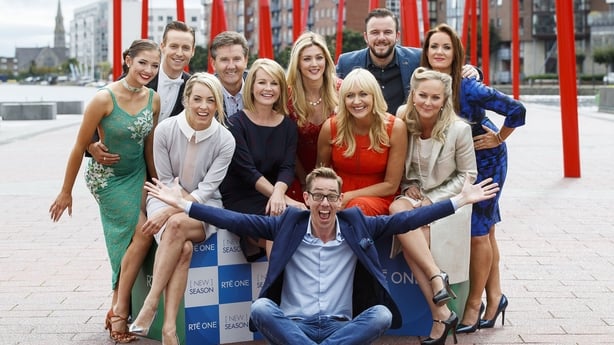 Another drama to keep an eye out for is My Mother and Other Strangers which is set in Northern Ireland and follows the fortunes of the Coyne family and their neighbours as they struggle to maintain a normal life after a huge US Air Force airfield arrives in the middle of their rural parish in 1943.
The Fall, with Jamie Dornan and Gillian Anderson, is back for a third season while on the soapier side of things, EastEnders offshoot Redwater is on the way. When Kat (Jessie Wallace) and Alfie Moon (Shane Richie) arrive in Ireland from London to search for Kat's long-lost son, they uncover secrets that the village of Redwater would rather were left buried at sea.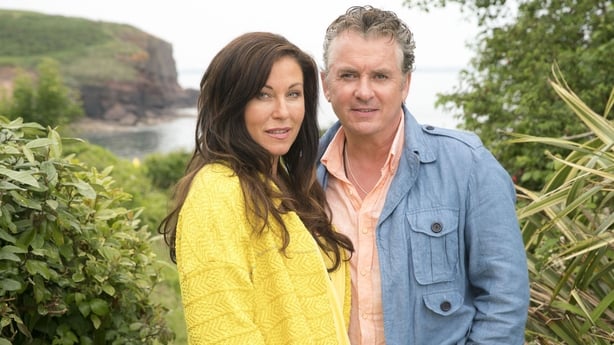 As well as a host of factual shows, including Kenny a look at the life and times of An Taoiseach and Keeping Ireland Alive, a no-holds barred look at the Irish health service filmed over 24 hours, there's new comedy and entertainment series such as the Irish version of Dancing with the Stars which debuts in January.
There's also the welcome return of First Dates Ireland as well as new shows hosted by comedian Tommy Tiernan and country heart-throb Nathan Carter. Another show which looks promising is Then Comes Marriage? -  a series where couples are put through a relationship bootcamp before getting hitched.
Check out our top picks from the new season by clicking here.
On the comedy front the big ticket show this year is Can't Cope, Won't Cope  - a six-part "darkly comic" series that stars up-and-coming talents Seána Kerslake and Nika McGuigan who play a couple of wild at heart Cork twenty-somethings on the razz in Dublin. Oh and Amy Huberman will be making (another) appearance.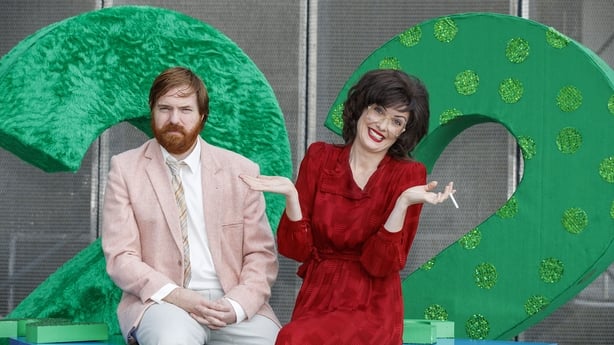 Staying with comedy, Bridget & Eamon will return for a second series as will The Rubberbandits with The Rubberbandits' Guides. Des Bishop will throw an eye over the issues that have exasperated the country for years in Des Bishop: This is Ireland. And yes, the bould Mrs Brown will be back with more Christmas specials.
Meanwhile did someone say sleeper hit? Yes Daniel and Majella's B&B Road Trip comes to RTÉ One and sees the much-loved duo hit the road again with 12 new B&B owners serving up heart-warming experiences and maybe the odd viral hit or two.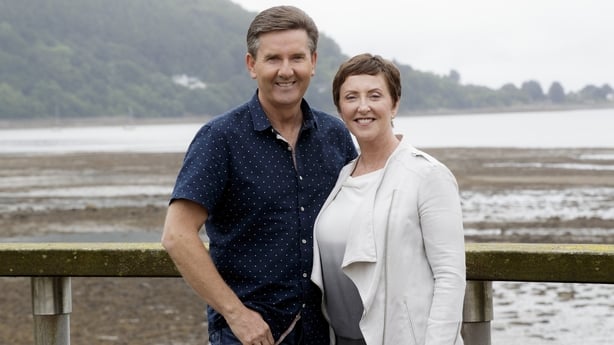 Over on RTÉ2 the ever popular Reality Bites series continues with a range of topical documentaries. 
Vogue Williams investigates everything from the growth in body dysmorphia, online bullying to transgenderism in the four-parter Vogue Williams - On the Edge while author Louise O'Neill tackles the issue of consent in Reality Bites: Asking for It.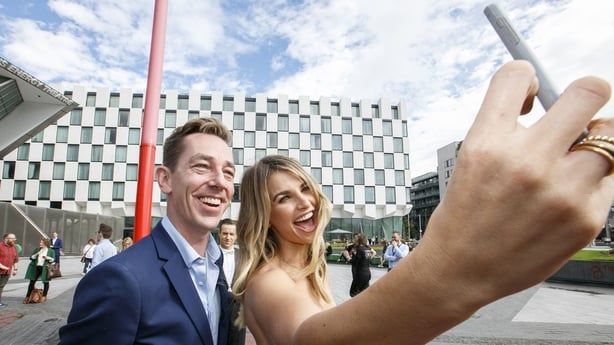 And it wouldn't be an RTÉ launch it it didn't include the return of some familiar faces, with big hits such as Room to Improve and Operation Transformation coming back, including a Celebrity version which is due to kick off very soon.
At the launch, Adrian Lynch, channel controller for RTÉ One and RTÉ2, said the emphasis in the new Autumn schedule is on delivering "distinctly Irish programming"  in particular homegrown drama, news and current affairs and documentaries.