Johnny Depp and Amber Heard have reached a settlement after their three-month divorce battle, with the pair saying their relationship "was always bound by love".
The 30-year-old Magic Mike XXL actress has reportedly withdrawn her request for a restraining order, which she had filed against the 53-year-old Pirates of the Caribbean actor back in April.
Heard, who claimed Depp had abused her throughout their brief marriage, dismissed the case with prejudice, which means she can never re-file it, according to TMZ.
The divorce case is also resolved with Depp reportedly agreeing to pay Heard approximately $7 million to walk away.
A joint statement released by the former couple, read:  "Our relationship was intensely passionate and at times volatile, but always bound by love...
"There was never an intent of physical or emotional harm."
The statement, obtained by TMZ, also reads: "Neither party has made false accusations for financial gains."
It concludes, "Amber wishes the best for Johnny in the future. Amber will be donating financial proceeds from the divorce to a charity."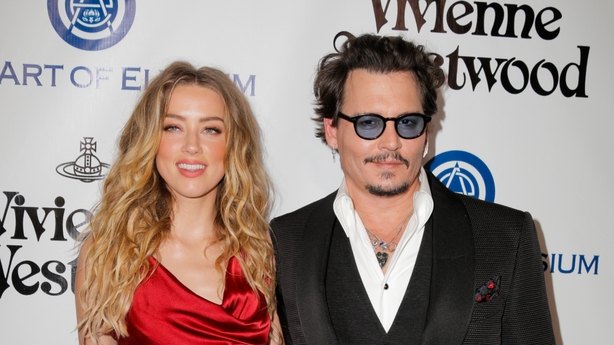 Heard ended her 15-month marriage to Depp in May, following an alleged fight at their home in Los Angeles. She turned up at court to seek a protection order sporting a bruised face, claiming her estranged husband had thrown a cell phone at her.
Depp and Heard met when they co-starred in the 2011 film The Rum Diary, and while Depp was still in a long relationship with the French actor and singer, Vanessa Paradis. 
Depp was previously married to make-up artist Lori Anne Allison before their divorce in 1985.