Singer Olly Murs sought his ex-girlfriend's approval before including songs about their relationship on his new album.
The former X-Factor finalist and host, references his relationship with now ex-girlfriend Francesca Thomas on some of his new music, including 'You Don't Know Love', but Murs told the Sun that she has no problems with his lyrics.
"The reaction was genuinely good", he said.
"I think a lot of people would be too scared [to do it]. But it was never like we split on seriously bad terms, so we were able to have an amicable conversation".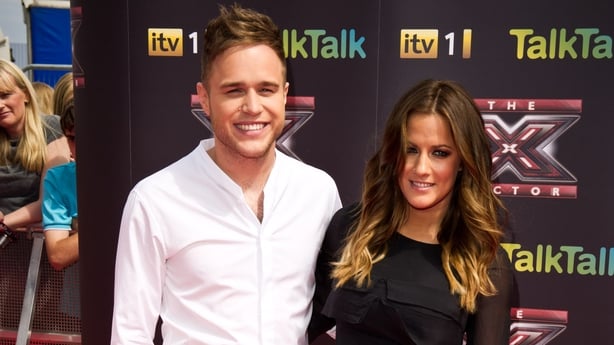 Murs, alongside X-Factor co-host Caroline Flack
Murs said that he would not be the type of person to write about such sensitive topics without consulting the person it's about first.
"I would never ever want to write a song, release it and feel I didn't get that person's approval first, as we were in a serious relationship", he said.
"I wanted her to hear it before it went out to radio and her friends or family made judgement - she could then turn round and say that I'd played it to her and she was fine with it", he said, "Otherwise it would have caused even more anger and hate".
Murs has never stated any precise reason as to why he split from Thomas, but the 'Troublemaker' singer did admit his busy schedule was one issue.
"I just think ... it's hard to talk about it", he said.
"My job has always been difficult in any relationship. It's very demanding. Yes, I'm in control of my diary, but there are people who want me in Spain, Sweden, Australia ... so I get pulled and tugged around the world".
"My relationship didn't suffer because of that, but it was definitely an element, and that was unfortunate", he said, "The publicity and being in the papers [didn't help], although Francesca wasn't in the limelight much, as I wanted to keep her out of it".
He went on to say, "In the end it just got too much for us both. There was a lot of pressure, and we now are where we are. I think you learn from every relationship".