Robert Pattinson has admitted that he only managed to get through press tours during his time starring in the 'Twilight' movies by "getting wasted".
The 30-year-old actor, who also starred in the 4th Harry Potter film, shot to fame as vampire Edward Cullen in the 'Twilight' movie franchise and admitted the easiest way he found to cope with the exhausting press tours was to drink a great deal.
Speaking to the Sunday Times Culture magazine, the actor said "I just got wasted the whole time".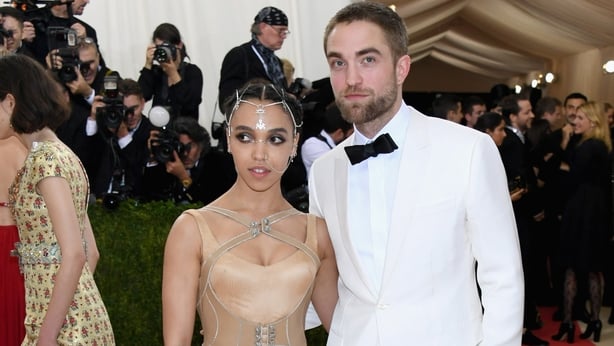 Pattinson, alongside his fiancée FKA Twigs
Pattinson also revealed that he had a sneaky way of getting out of doing interviews.
He said, "You feel insane, but I think the studio cut my days because I started speaking total gibberish.  Just be a total liability".
The 'Water for Elephants' actor, who is starring in his friend Brady Corbet's directorial debut 'The Childhood of a Leader', also hit out at the amount of superhero movies that are currently being made. A claim also made recently by Cillian Murphy. 
Pattinson stated that, "Your only option is to do a superhero movie. You can do a superhero, or you can do indies. That's it! You cannot even do Nicolas Cage movies. You can't even do 'Con Air'. I would love to do 'Con Air'".
In an effort to change his teen heartthrob image, Pattinson revealed his attempts to move away from those roles which made him famous, admitting he has actively sought out obscure parts in films.
When asked if he thinks his 'Twilight' fans have remained with him, he said, "Sometimes, but a lot of the stuff is very obscure".
"I think there is no way if you saw 'The Rover', you wouldn't think, 'He's trying to find things completely new.' The entire point is to be disoriented, as I am trying to do that for myself".